2021 Best Maunal Medicinal Grinder
This definitive guide of the best Medicinal grinders for 2021 explores everything you need to know before buying one, and what you should consider before picking one for yourself.
The grinder is every stoner's trusted sidekick: if you meet someone who smoke, they most definitely have a grinder. Yes, breaking up bud with fingers is an option, but there's something special about the ritual of loading a grinder with a fat nug and twisting the top to reveal a lush pile of green goodness. Not all grinders are made alike, however, just like how some sidekicks can be disappointing and worthless. So below I will introduce several practical and high-quality grinders.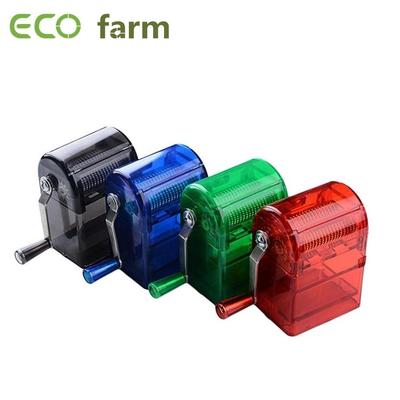 Fixed container for collecting powder.
Removable plastic container, easy to clean.
Cranked design, easy to use.
Power saving light source, which has a long service life and is reliable in use.
Grinding by hand your own indoor growing plants, medicinal plants, teas, and spices.
Enjoying the pleasures of cooking with fine indoor growing plants.
Price only need $7.49
  Sale price:
$20.12
Advantages:
ECO Farm electric grinder with built-in 1100 mAh rechargeable battery: Can be used for several weeks, so you can enjoy your perfect rotate any place or time.

Expertly mill instead of grinding, which is much faster than grinding it by hand. Even super sticky can be ground down in minutes.

Child lock function for safe use. A switch button key is also attached top avoid mis-operation.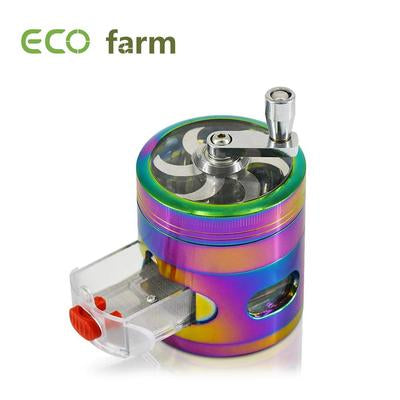 Won't cave in, scratch, or damage.
Its cover ensures it stays sealed to reduce spilling.
Made of high-quality material with a textured polishing for comfortable grip.

Easy to open and close the chambers without stuck for long using. Vibrant rainbow color more fashion and unique.
Sale price: $10.00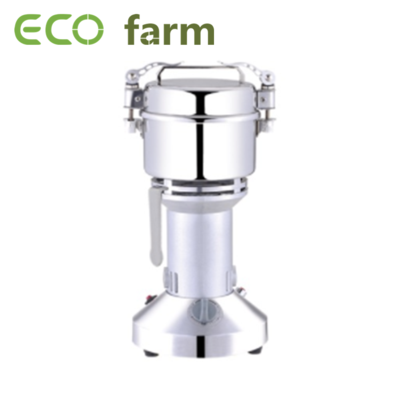 Description:
Stainless Steel: ECO Farm small grinder is made of high quality stainless steel and meets food safety requirements. 
Multipurpose Grinder Mill: Applicable to pulverizing all kinds of dried/dehydrated materials, including grains, spices, and medicinal plants.
Electric Seeds Grinder: Easily grinding poppy seeds, flax, linseeds, mustard seeds, and coriander seeds. Great garden addition tool. 
Sale price:$62.59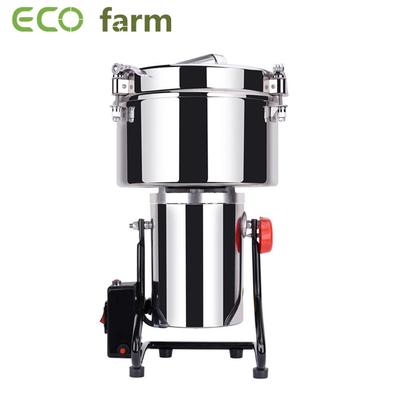 Description:
ECO Farm electric spice machine is thick, hard and durable. The smooth inner wall and cylinder design easy to pour out grain powder.
It is characterized as beautifully designed, small in size, light, highly efficient, also easy to clean.
Widely used in many places. Low noise, no vibration, compact appearance and easy operation.
ECO Farm spice machine adopts ultra high-speed motor, can quickly smash all kinds of dehydrated things into the powder for no more than a

 minute.
Sale price: $62.75
Conclusion:
Sans a decent grinder, you might as well chop an entire gram in two, clumsily crumble one half with into a rolling paper with your sweaty fingers, then chuck the other half down the garbage disposal. What a waste. With a decent grinder, however, you're getting the best experience. Those teeth will slice and dice the dry medicinal plants into a fluffy mound of powder, that mesh screen will sift out the chunks and preserve the extra-potent pollen, and that storage compartment will ensure not an eighth is wasted. No dirty smoke, no lost product. So I recommend the above grinders, which fit for all kinds of medicinal plants. Good luck, and happy growing!
If you have more issues with your plants, do not hesitate could contact us freely.
Our emails address is: business@ecofarm.com
Contact:
WhatsApp: +1 206 581 5521