A rosin press is a device that you use to extract rosin from medicinal plants or flower. Because the extracted rosin is so concentrated, it contains very high levels of cannabinoids.

A rosin press works by applying heat and pressure to the medicinal plants or medicinal plants flower, which then results in a concentrated oil substance emerging from the press. The rosin is then consumed by vaping, dabbing, or smoking it.
Rosin presses come in 5 different forms:
manual
pneumatic
hydraulic
electric
hybrid
In general, rosin presses are expensive items, and are used by professionals, who really understand how the process works. However, there are more affordable options, such as those featured in this list, that are suitable for at-home use.

To help you make a more informed decision on which one to buy, this guide will give you a recommendation for each of the specific types of presses based on the ones deemed the most effective and best value for money.
The best ECO Farm rosin press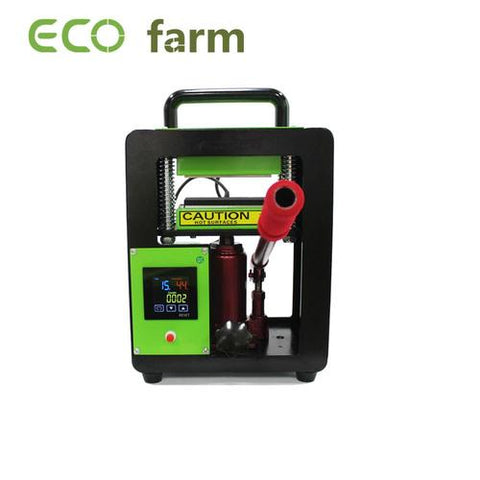 Description:
5 tons of Pressure: ECO Farm 5 ton rosin press machine hydraulic device gives big enough pressure on the plate to get better high-pressure oil extraction.
Intelligent Control: Intelligent temperature controller with screen and timing button. With upper and lower heating plates so that objects can be heated evenly.
Humanized Design: Ergonomic handle design for easy pressing and moving.
High-quality Material: The surface of the heating plate is coated with a high temperature resistant anti-sticking layer, which is easy to clean and anti-oxidation.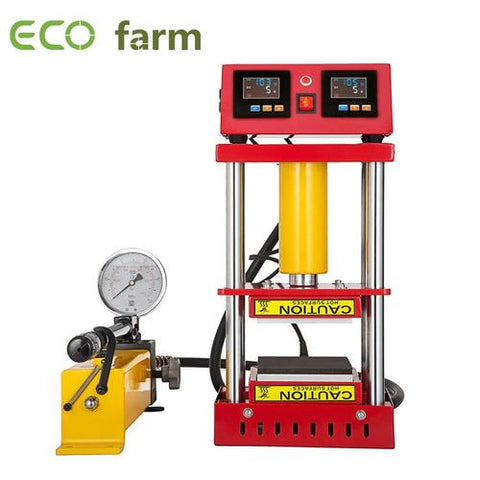 Description:
ECO Farm 15 ton rosin heat press with intense pressure, flexible temperature control and movable control box, is sure to obtain best result products for you.
Dual independently controlled heat platens allows the user to control the application of temperature and pressure carefully for maximum results.
Switchable between Fahrenheit or Celsius with even pressure.
Double-sided heating, each heating plate has separate LCD time thermometer control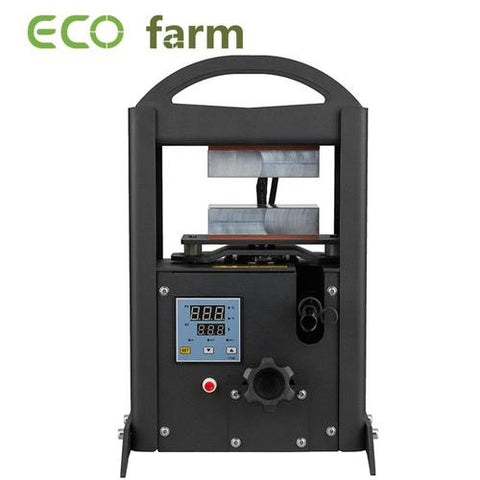 Description:
Aluminum Double Plate: ECO Farm hydraulic rosin press with 5" x 2.5" dual heating plates solid aluminum heating element support super high temperature heating evenly, pressing force can up to 8 Ton, the maximum temperature can up to 235°C (450°F).
Precise Digital Controller: This machine with an

 

automatic 

digital controller, you can automatically set time and temperature, the things heat efficiently evenly. This ribbon cable controller allows for a faster changeover. You can watch precise temperature control and read it out in the display when you use it.
UL Certification: The machine got UL certification. So the spare parts of the machine are keeping a stable working condition.
Ergonomic Handle Design: The heat press allows you to easily move the hydraulic heat press The machine is strong and stable, hold it on a bench or desk for its suction cups at the bottom grab machine when you use it. 
If you have any questions, please contact us and we will respond to you as soon as possible. 
Our emails address is: business@ecofarm.ca
Contact:
WhatsApp: +1 206 581 5521