If you're new to indoor growing and you're shopping for HPS grow lights for the first time, you're going to find that there are a lot of different options to choose from. While choice is certainly a good thing, with so many different types of HPS lights, trying to decide which one to choose can seem like an overwhelming task.

To help you on your quest for finding the right HPS lights for your indoor garden and that will best support your plants so that they'll thrive, we've taken the liberty of doing the research for you.

We've compiled a list of what we consider to be the best HPS grow lights currently available on the market. Below, you'll find our reviews of each of the products we've selected, including their key features and the benefits that they provide.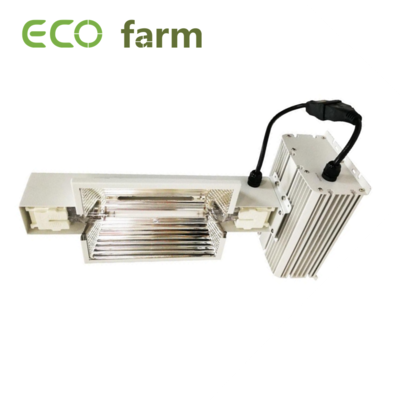 Description:
ECO Farm 1000W DE HPS grow light kit delivers ultimate light output, superior uniformity and deeper canopy penetration. It is high intensity light and produces noticeably bigger, fuller flowers and overall heavier yields. HPS light has the good spectrum that is best for flowering stage of plant growth.
High performance dimmable high-frequency ballast with overdrive.
Glass optical silver-coated reflector with >99% reflectivity.
1000W DE HPS lamp has the highest available PAR light outputand maintains results after multiple growth cycles.
Maximum light efficiency, 25% more grow lights towards crops.
Support external controlfor multiple lighting fixtures.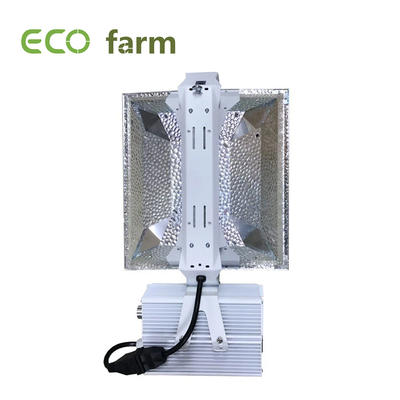 Description:
Professional grade lighting vertical system.

Compatible with 1000W HPS/MH lamp.

Die-casting aluminum bracket imported German aluminum with durable powder coated finish.

The full spectrum LED grow light is designed in scientific light spectral ratio that maximize photosynthesis and optimize the yield.  The full-spectrum grow light is optimized for rapid growth and complete plant development, good for full cycle, vegetables and flowering. Plant light can provides the most efficient wavelengths of light to enhance photosynthesis performance hence improving plants' healthy growing.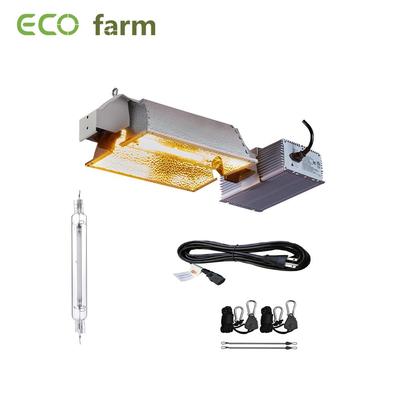 Description:
ECO Farm double ended 1000 watt grow light system is a premier choice for your garden. Available in 1,000-Watt versions, the lighting system sets a new standard for others to follow.
ECO Farm Hood Kit (1000 Watt) This combo can make you control the grow light automatically, plant more conveniently. It not need fans or ducts to cool, which can cool itself, so it can help reduce the energy to save money This set can solve all problems you have in the process of indoor gardening.
High-frequency dimmable ballast: High frequency digital dimmable ballast 120V-240V designed specifically for double-ended grow lamps 1000 Watt(HPS/MH).
1000w HPS bulb: Ultra-bright at 155,000 lumen CCT 2,050k, optimized red & blue spectrum encourages flowering growth. Provides 35% more available energy than the high standard pressure sodium lamp.
Double-ended adjustable reflector German aluminum layer of 98% reflection and excellent color rendering.
Conclusion:
With the right HPS grow light, you can successfully grow indoor plants. All of the options listed in our review offer outstanding results and have proven to be highly effective for indoor farmers who grow all types of plants, from vegetables to flowers and more. By taking the information presented in our buyer's guide, you will be able to determine which of the HPS lights on our list will best suit your particular needs.
If you have any questions, please contact us and we will respond to you as soon as possible. 
Our emails address is: business@ecofarm.ca
Contact:
WhatsApp: +1 206 581 5521