Some of the best 100W LED grow lights can help you out if you are struggling with a lack of light for your interior plants. Plants can't live without sunlight. Sunlight is essential for the process of photosynthesis, which is crucial for plant growth and nutrition.

With urban life, people have started taking plants to the interiors of their houses for many reasons. And it is quite normal for plants to exhibit a drop in its growth trend due to the lack of light in interiors. That is when you should buy the Most Effective LED Grow Lights for your small growth environments.

Here we are listing out some of the best 100W LED grow lights for helping your plants maintain their normal growth trend in the interiors Also If you are a truly passionate gardener then don't forget to visit our official website: ecofarmgreeninc.com.
Description:
ECO Farm 50W/100W/150W/200W LED grow lights adopts the latest high-quality LEDs technology-Samsung LM281B+ diodes, high energy efficiency with 2.5 umol/J, delivers powerful light output and uniform canopy penetration to resulting maximum higher yields. Consuming only 100W, running 50% less power than the Blurple or HPS lamps or other LEDs to save the cost but getting higher yields. Samsung chips provide outstanding resistance to heat, humidity, which ensures 100,000 hours lifespan.
Provides desired needs for plants in all stages from seeding to bloom and you do not need to adjust the distance between the plant and the light frequently.
Excellent full spectrum led grow light-IR and UV (3000K, 5000K, 660nm, IR 760nm and UV 380nm). The light infinitely close to natural light and it provides desired need for plant growth in all stages from seeds to harvest.  UV is very important to plants.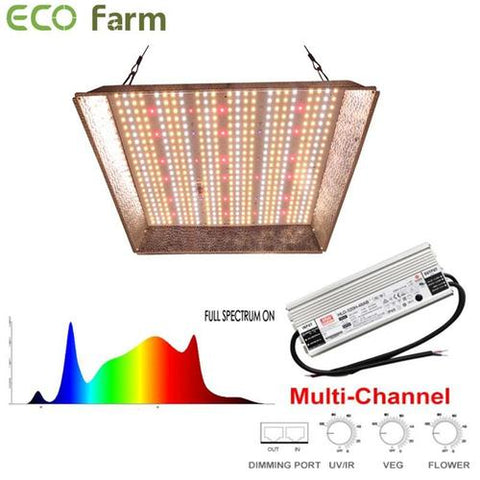 Description:
High-efficiency Samsung LM301B/Samsung LM281B chips, separately control UV ir match your different demand.
Passive heat dissipation, quiet and cool.
More effective coverage area than any reflector series lights.
3-year warranty, 50000 hours long working lifetime.
IP65 waterproof grade
New 3 channels quantum board (Except 100W, 100W was 0-10V

 

dimming one 

with sonsen driver

)
Channel 1 for Bloom
Channel 2 for Veg
Channel 3 for UV IR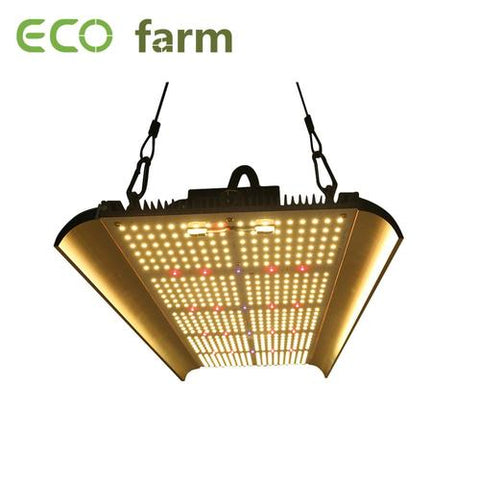 Description:
ECO Farm full-spectrum 100W/240W/320W quantum board is to illuminate crops, not only to regulate flowering and fruiting, but also to control plant height and plant nutrients. 
High quality, high efficiency, long service life, light weight, easy installation as well as energy saving.
Best PAR output with best PPFD.
If you have any questions, please contact us and we will respond to you as soon as possible. 
Our emails address is: business@ecofarm.ca
Contact:
WhatsApp: +1 206 581 5521