Ceramic Metal Halide Lights or CMH Grow Lights are fitting for most indoor growers, indoor vegetable gardeners, or other plant enthusiasts who have a grow room. We will tackle educating you on how these metal halide grow lights work and which is the best CMH grow lights.

Basic science tells us that plants cannot grow without sunlight. The process, as most refer to it, is photosynthesis.

ECO Farm has many kinds of LED grow lights that you must need include CMH grow lights.Then let's have a look.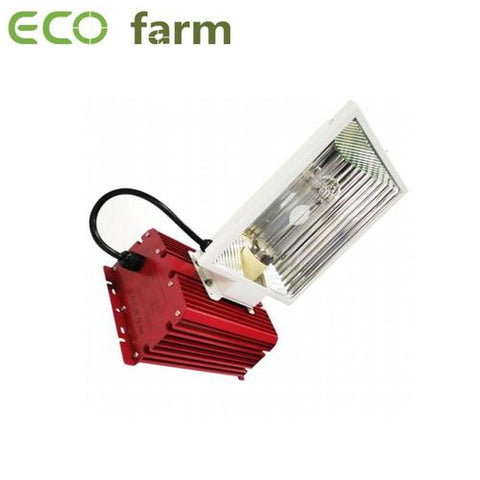 Desciption:
ECO Farm single ended 500W CMH grow light is a powerful greenhouse supplemental lighting fixture compared to CMH 315W with its advantages on stronger light penetration and even light distribution.
Equipped with high performance low frequency square wave electronic ballast which ensures the stable light output as well as extend lamp lifetime.
Optimal light output by incorporate with a 99% reflectivity glass optical silver-coated reflector.
Controllable output with the output dial, you can select an output power, adjusting your light to changing circumstances or growth phases. RJ ports allow you to connect external controller for control multiple light fixtures.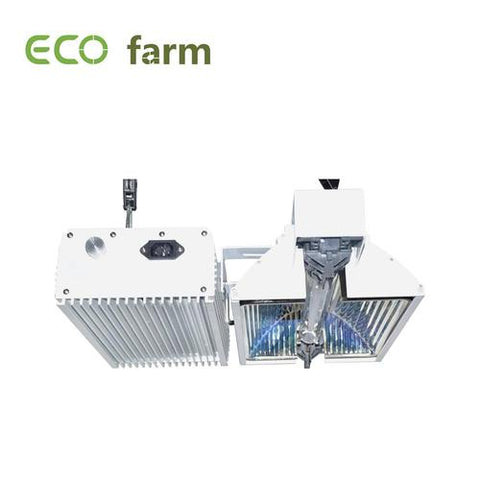 Description:
Delivers an optimal PPFD value over a large footprint. The ballast designed with a high precision microprocessor that makes it super efficient and an exceptionally dependable piece of equipment.
Being completely silent and lightweight, you will not be disturbed, as this ballast is entirely noise free and can easily be moved if the desire is required.
Emits a clean, pure light
Checkerboard with DE HPS or use on its own to produce a quality plant without a loss in yield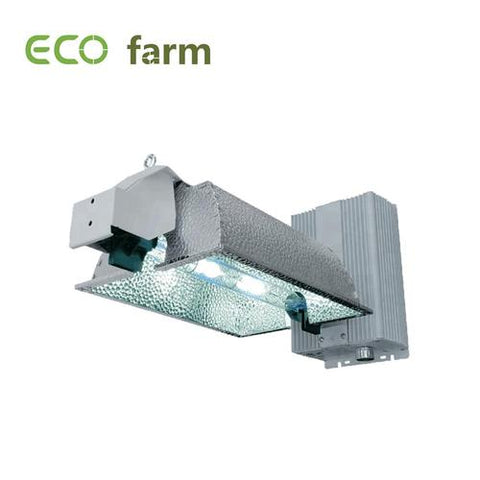 Description:
The reflector concentrates light to help plants grow quickly in small spaces; carefully textured surface scatters light evenly.
Lined with premium aluminum for a reflective rating of over 90% reflectivity and textured to eliminate hot spots.
With shielded terminals and metal plate reinforcements on each end, this reflective hood is rugged, stable and safe.
Quality double-ended lighting systems deliver the highest-quality light evenly, without obstruction, and last almost twice as long as single-ended ones.
Looking for more options and information? Welcome to visit our official website. Follow us could get the biggest discount. 
If you have any questions, please contact us and we will respond to you as soon as possible. 
Our emails address is: business@ecofarm.ca
Contact:
WhatsApp: +1 206 581 5521