Most growers know about the benefits of LED grow lights. But making the switch can be expensive: even cheap LED grow lights have a higher initial cost than other types of grow lights.

Fortunately, you'll make up that cost over time, because LED lights last longer than conventional grow lights. Plus, you'll save big on energy costs. Read on to discover the best LED grow lights under $500 available right now.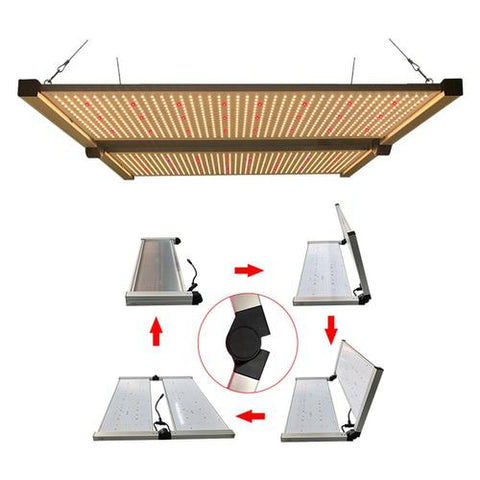 Description:
ECO Farm original design quantum UV IR led grow light.
With two channel separately controlled dimming.
Special designed for home grower, indoor grower, grow tent and commercial grower.
With full spectrum or custom spectrum to meet different demand.
Original Samsung 301H/301B/281B Leds chip, offers high PPFD and bright lighting, and e

nable you to obtain higher yields.

Multi Daisy chain to 200 pcs ...
Manual/PWM/APP three kinds dimming ways for selection. H

igh-quality aluminum heat sink board can quickly disperse heat, reducing light lost, allowing your plants receive more energy.

IP65 waterproof function can protect the light intensity avoid the damage in a moist planting environment.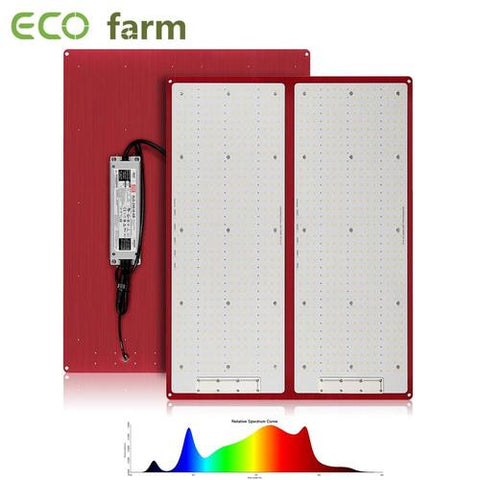 Description:
Upgrade quantum board-

 

Using the newest led technology 

samsung 301H 3500K + Red 660nm + UV+IR. That is suitable for the whole process of plant growth.
Professional Design- Superior full spectum for commercial medicinal plant cultivation with 2.6 umol/j high efficacy and 2.2g/wattt high yielding to get 50% higher yield harvest.
Working Reliably- Using high-quality samsung 301H LED chips and meanwell drivers, the light is also made of the led board is passively cooled by a large-area thick aluminum heat sink. Allowing your plants to get more energy without burning the plants for maximum space.
Water Resistant- This quantum board with waterproof design, can work normally in humid environment.
No Nosiy- A fanless design is used to provide you with a silent growth life.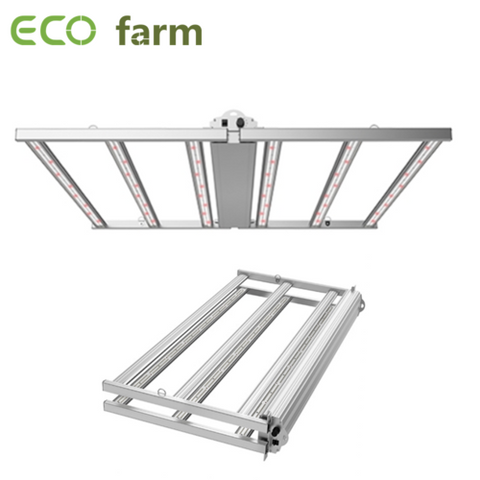 Description:
ECO Farm MB2 660W/ 720W light using the highest output Samsung 301B LED chips and Osram 660nm chips, efficacy is up to 2.7umol/J. High PPF is up to 1782μmol/s. Ultra-high PPFD than Fluence/Gavita.
Advanced Sonsen LED driver can provide higher performance
Full-spectrum grow light, Samsung 301B white light, and enhanced Osram red 660nm, good for full-cycle growth, high yield
180° Folding design, just hang it up and plug and play, very convenient and flexible to adapt to different growing areas
Standard 0-10V knob dimming, support the daisy chain RJ port
UL, DLC, CE, ROHS certified
Big footprint: suitable for large-scale use in greenhouse, commercial growing space etc.
Conclusion:
LED grow lights can help a grower save up to 75% in energy consumption. They have a smaller heat signature as well, which saves even more.
Their incredible efficiency and their improved yields make LED light the horticultural lighting of the future. And for the countless growers who have made the switch already, they are the grow lighting choice of the present, too.
If you have any questions, please contact us and we will respond to you as soon as possible. 
Our emails address is: business@ecofarm.ca
Contact:
WhatsApp: +1 206 581 5521