One of the most overlooked aspects of growing medicinal plants is maintaining a healthy flow of air. Many experienced growers will tell you that ideally, you want new air into your growing area every one to two minutes. That means you have to keep things circulating!

There are ways that don't require money — for instance, opening a window every now and then — but considering most people grow in tents, that won't cut it. The best way to keep air circulating is with a fan. In our grow tent fan reviews, we'll go over our favorite fans on the market and tell you why we are such fans of each. Let's take a look!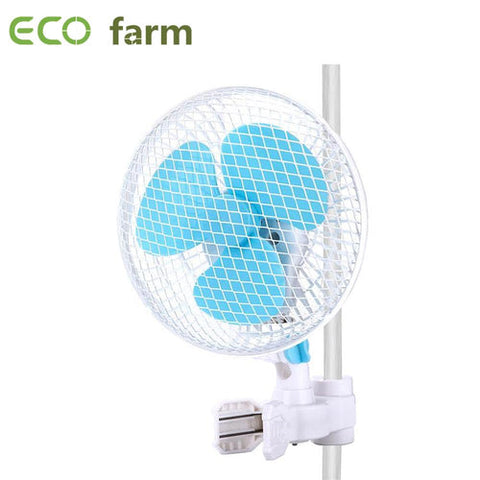 Pole mount design for grow tent: This fan is specifically made to be easily connected to 15-26mm (.59in to 1in) poles in a grow tent. The clip features rubber inside to ensure the fan does not move while it oscillates.

Air circulation: higher yields: benefits to having a fan like this in your grow tent include, reduction in mold, keeps temperatures constant, improved ventilation and promote root growth which means bigger plants and higher yields.

120 Degree oscillating: fan can oscillate 120 degrees or be stationary. 6" Triple spiral fan blades are angled to deliver efficient airflow with high and low settings to keep you and your plants cool and comfortable.

2 Speed + fully adjustable: fan has high and low speeds. Fan can be adjusted to direct air flow exactly where you need it.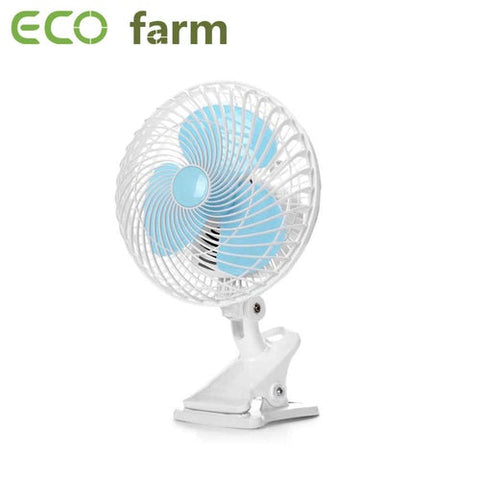 3 speed control, adjustable airflow: The 3-speed seeting fan rotates 180 degrees allow your plants to get airflow from different directions, keeping them cool in every angle
Energy-saving & whisper-quiet motor
ECO Farm 6 Inch Clip Fan could mount wherever needed.
Convenient clip-on design: This oscillating fan is equipped with a strong clamp that firmly grips onto a tent pole, shelf or other surface for convenient cooling power where you need it.
Safe construction: ECO Farm clip fan features a coated safety grill that keeps fingers and other items at a safe distance from moving blades while it is in use.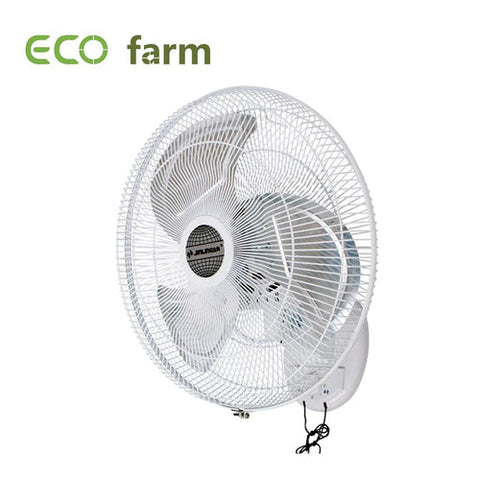 ECO Farm 16/18-inch wall mount fan with oscillation function, which makes it possible to easily change the fan's direction, allowing you to customize the airflow area and reach.
3 speed and oscillating function.

Wall fan made of a metal fan grill and strong steel neck support.

ECO Farm wall fan is moderate in size, silent, powerful, small in userspace, and can provide you with a comfortable space and easy to clean.

The quiet yet powerful motor will create a cooling breeze, perfect for your grow room, greenhouse, or other small or larger areas.

The fan is easy to use being operated with pull chords at the base of the main body.

If you have any questions, please contact us and we will respond to you as soon as possible. 
Our emails address is: business@ecofarm.ca
Contact:
WhatsApp: +1 206 581 5521