Solar power is one of the best options for growing medicinal plants. Indoor medicinal plants operations require an incredible amount of electricity to power the facility, and even outdoor grows use electric power for irrigation and security.
Investing in a solar powered grow room can be the best way to insure profitability of an indoor grow room, keeping utility bills low and costs down.
A solar powered grow room might be just right for you, whether you tie on to the grid or keep a low profile with an off grid system; the benefits of solar are increasing as energy prices go up.  The  reasons for solar include security, saving money, profitability, and the environment.
Significantly decreased energy bills.
Everlasting protection from rising electricity rates.
Significantly reduced risk lost crops.
Lower carbon footprint – which is great for the planet.
Firstly, it is safer to go off grid because police and Federal DEA agents look for raised electricity bills and infrared heat signatures of houses, LED light grow rooms use less electricity and produce less of a heat signatures. Also in a power outage, if you have a solar off-grid system, you will be able to run for days with out any interruption, this is important because if you lose power it can potentially stunt the growth of your plants.
Secondly, a solar powered grow room can save $$$ in electricity bills and can offset an approximate monthly 800 kilowatts hours, the equivalent of a small grow room. 800 kilowatt hours would be 800 times 10cents/kilowatt or 80 dollars US. A small grow room has the potential to double the usage of a house's electricity usage. (average American family uses 936 kWh per month).
And of course by producing all your own energy from the sun, you are creating and using 100% renewable energy. Even having a solar system supplement the bills by net-metering (selling electricity back to the utility) can save a grower big money. We will discuss average electricity usage of growers and typical electrical load in a second.
If you can offset this cost of running the lights in a grow room, you have significantly raised your profitability and lowered you cost to produce the medicinal plants.
Now, Let's take a look at some off-grid solar power system in ECO Farm.
ECO Farm grow room solar energy system - Maximum Load total power 3000W - solar power generation 10KWH per day, costs almost nothing to operate and protects you from utility rate increases because it can be operated off the grid. It also works independently of local electrical circuits so the room will stay powered up without affecting your home.
1. Monocrystalline Silicon Solar Panel*4: Converts solar radiation energy directly into direct current electricity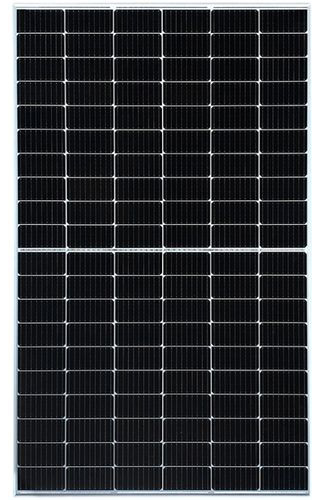 Rated Power (Pmax): 450W Max. Excitation Voltage(Vmp): 42.1V
Max. Operating Current (Imp): 10.69A
Open-circuit voltage(Voc):49.84V Size: 2108*1048*35mm
Weight: 25.6kg
Efficiency: 20.4%              
2. Solar Inverter*1: The basic function of the charging controller is to provide the best charging current and voltage for the battery, and charge the battery quickly, smoothly and efficiently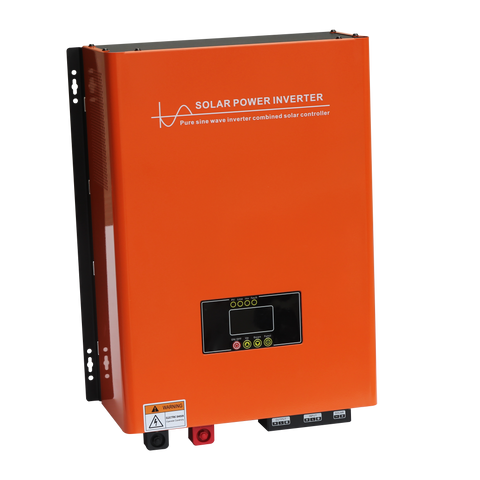 3000W-48VDC 220VAC 50Hz
Built-in MPPT Controller: 40A/48V LED+LCD Display
1. High frequency switching technology
2. Multiple protection technology
3. MPPT control technology
4. Battery management technology
5. Size:486mm*361mm*175mm
6. Weigh:25.6kg
3. Lead-acid Battery*4: The function is to store the direct current from the solar cell array for load use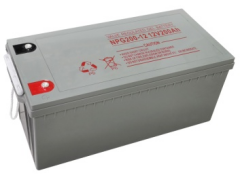 Model: NPG150-12
Voltage: DC12V
Capacity: 150Ah
Type: Energy storage batteries
Chemical Type: Gel Battery
Size:485mm*172mm*240mm
Battery cover and exhaust plug structure: Valve controlled sealed storage battery Status of charge: maintenance-free battery
4. PV Bracket*1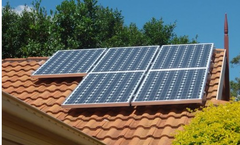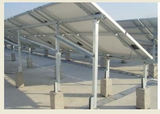 Zinc plated steel brackets: good bearing capacity, no deformation, anti-corrosion, no maintenance costs, can bear 1 pcs of 450W PV panels.
System configuration: 1 set of bracket per system
5. PV cable/battery cable*1
6. MC4 connector*1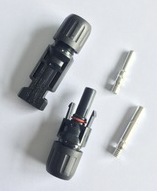 battery cable:10mm² length 35mm 2PCS
battery cable:10mm² length 1m 3PCS
PV cable:4mm² length 40M 1 Set
MC4 connector:2 pair

Polyethylene TUV certified 4MM2 red and black copper core photovoltaic outdoor special cable,
Application of temperature: -40℃~120℃ ,Good resistance to UV, ozone and other compounds
Good mechanical structure strength. Effectively waterproof, oil and chemical corrosion proof

MC4 connector Main Features:
1. Large current and high voltage bearing capacity
2. Good impact resistance
3. Low contact resistance
4. Innovative sealing, waterproof and dustproof design, up to IP67 5. Excellent high and low temperature, waterproof, UV resistance and other properties, suitable for long-term outdoor use.
Medicinal plants companies are already starting to consider and implement solar roofing to supply their operations – and it's time for the rest of the industry to get on board. The power of the sun can enable an endless number of medicinal plants growers to decrease environmental impact while retaining the same level of control as a traditional grow room. Moreover, solar-powered grow lights help to control growing conditions and optimize the potency of medicinal plants strains without any harmful or non-natural additives.
Looking for more options and information? Welcome to visit our official website. Follow us could get the biggest discount. Now using coupon code: Nicole17 to get 17% off when checkout.
If you have any questions, please contact us and we will respond to you as soon as possible. 
Our emails address is: business@ecofarm.ca
Contact:
WhatsApp: +1 206 581 5521