Gardening Indoors With Compact Spaces
Whether or not your home is blessed with tons of square footage, incorporating greenery is essential to bringing it to life. Indeed, if you are a lover of growing medicinal plants. So don't let a small space or lack of gardening experience stop you from flexing your green thumb inside.
So, below are some tips for you if you want to grow some plants in a limited space:
1. Get A Small Green Wall At Home
 They're the big new thing in architecture and interior design, and they're perfect for people who don't have a lot of floor space. They involve an interconnected system of plants that hangs vertically; you'll often see them on the sides of buildings, but they're also available for people on a much smaller budget.
You can make your green own wall with a bit of DIY, some plants and a planter system from a hardware store, or buy an indoor planter kit. If you do buy a kit, make sure that the materials won't leak onto your walls, and obey the watering instructions perfectly.
2. Hang Out
Don't forget to account for the space you may have access to outside of your home. Build or attach planters to windowsills, and balcony railings to have fresh green growing things right outside. If you have any exterior walls, try affixing old rain gutters and filling them with shallow-rooting plants. Check indoors for any staircase railings that might be ideal for planting boxes.
 3. Bring on the sun
It's no secret that plants need sunlight to live – let's not forget grade school science class where we learned about photosynthesis. The closer your plants are to natural light the better, but be careful with plants that don't need sunshine all day long. But, how much light do indoor plants need? For,example, succulents and cacti need continuous, daily sunlight. Plants with foliage need roughly 8 hours of light per day. The amount of light depends on the plants you are growing, so we suggest doing research on the specific plants you are growing.
 4. Control the humidity in your space
Plants love moderately humid spaces, but in the winter, much like your skin, they can experience dryness from the lack of moisture. No, you don't have to apply some sort of miracle plant moisturizer, but it's wise to keep a humidifier going to maintain a comfortable environment. If you don't have a humidifier, spray some water onto the plant's leaves once a week to give them an extra boost of hydration.
 5. Do the research
The internet is a big, beautiful thing that has all the answers and info you'd ever need. If you're thinking about buying a new plant, or have recently brought home the cutest little succulent from the farmer's market, take the time to look up common care tips for that species. Take the cactus for example. Many assume these types of plants appreciate hot, dry environments — when they actually prefer chilly (yet bright) spaces. A quick Google search will set the record straight for your new leafy friend.
6. Grow Medicinal plants Indoors
If you love both greenery and cooking, indoor medicinal plants gardens can be a godsend. Some shops have a great variety of indoor-growing planters for various edibles, from strawberries to medicinal plants, depending on your light levels. And many website have a great range of affordable indoor planter supplies, though they do presume that you know what you're doing; make your choice depending on your level of garden expertise.
 For lacking of sunlight, lamps are also resources, here are some small grow lights that you can use:
ECO Farm High-Efficiency 100W/150W/200W UFO LED Grow Light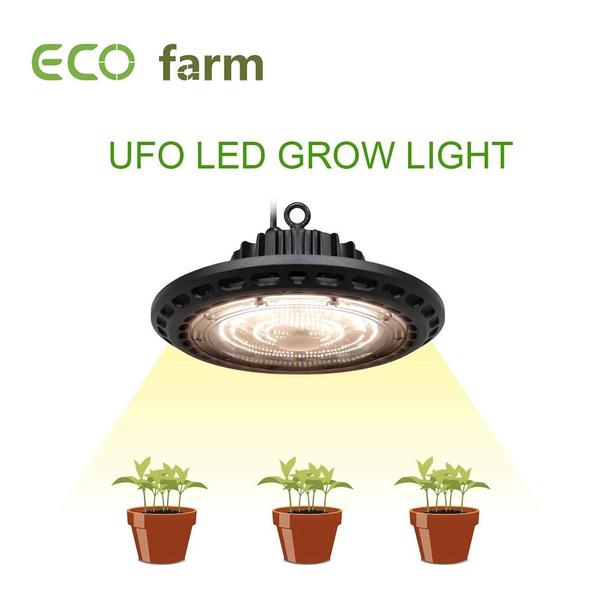 100 Watt Phillips SMD 3030 LED modules produce 130 Lumens per watt - Save even more by using a lower watt unit. Premium-grade components make this an industrial grade LED High Bay Light or Warehouse Light.
New 'UFO style' is the latest in LED technology. Smaller, longer-lasting and more efficient. Only 10.6inches/ 280mm in diameter, the new design is more compact without sacrificing performance. Preinstalled Hook makes installation easy. Simple replacement for existing lights or for new installation. Product Weight only 9lbs / 4.1KG for easy handling. Stop replacing old Metal Halide, HID or CFL bulbs with the new UFO High Bay LED light.
Full-spectrum quantum board is optimized for rapid growth and complete plant development.
long service life
Noise-free fanless led grow light for indoor plants
High-Efficiency PPF LEDs  as well as energy saving.
IP65 Waterproof for all conditions.
ECO Farm DE 1000W HPS/CMH Double-Ended Grow Light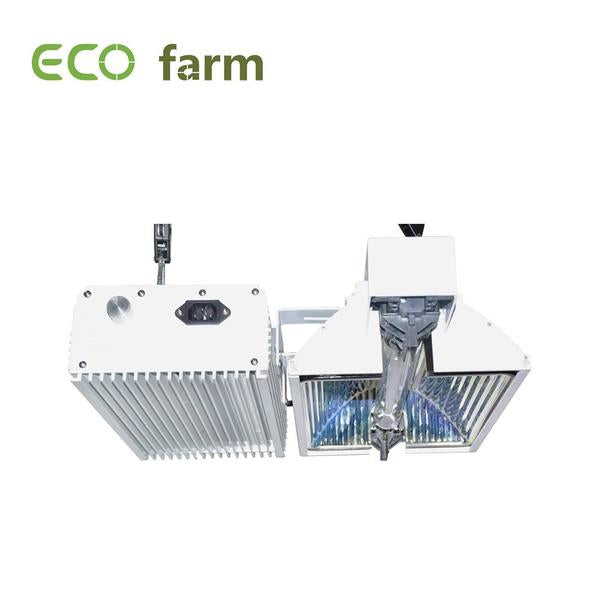 Delivers an optimal PPFD value over a large footprint. The ballast designed with a high precision microprocessor that makes it super efficient and an exceptionally dependable piece of equipment.
Being completely silent and lightweight, you will not be disturbed, as this ballast is entirely noise free and can easily be moved if the desire is required.
Emits a clean, pure light
Checkerboard with DE HPS or use on its own to produce a quality plant without a loss in yield
High frequency dimmable ballast: high frequency dimmable ballast 120V-240V designed specifically for Double Ended Grow Lamps 1000W (HPS/MH).
High reflective rating: Sturdy reflective hood is made of aluminum rated at 95% reflectivity, with excellent color rendering and outstanding high quality, and the high quality lamp holder.
Includes a Super HPS Double Ended 1000W HPS Bulb, high PAR output, providing 35% more available energy than Standard HPS Lamp bulb.
Conclusion:
So don't despair if you've a hankering to plant, but lack the space. A little creative planning is all that stands in the way of a lush garden in your home. If you need more tools, feel free to visit our website: www.ecofarmgreeninc.com.
If you have more issues with your plants, do not hesitate could contact us freely.
Our emails address is: business@ecofarm.ca
Contact:
WhatsApp: +1 206 581 5521