With any new plant you bring home, there are usually two key factors that might take a while to dial in: One is water, the other is light.

You love your new monstera plant and you want to keep it healthy, so how much light does a monstera plant actually need?

The good news about monstera is that it can survive in a variety of light conditions, but results may vary. Luckily, you can use this to your advantage to grow a smaller or larger plant, or to adapt to the light conditions of your home!
How much light does a monstera need?
Monsteras will need 10-12 hours of light each day, which is ideal during the summer but can be decreased to 8-10 during the winter months but will need an increase in humidity level. Your monstera will also need the light source to remain consistent year-round, so set your schedule accordingly.

If you have an artificial light source, you'll need to keep it on for at least 12 hours a day.
You can get one for yourself from your local gardening store or online. It's important that you keep the light close to the plant because monstera plants don't like their leaves to be over-exposed to sunlight. Too much sunlight will result in leaf burn and/or browning. You will need to check the leaves regularly for signs of burn and use a grow light if necessary.

Grow lights are less expensive than buying a new plant and it'll keep your monstera healthy and happy! If you have no option but to keep it indoors with artificial light, then here are some good LED grow lights for you.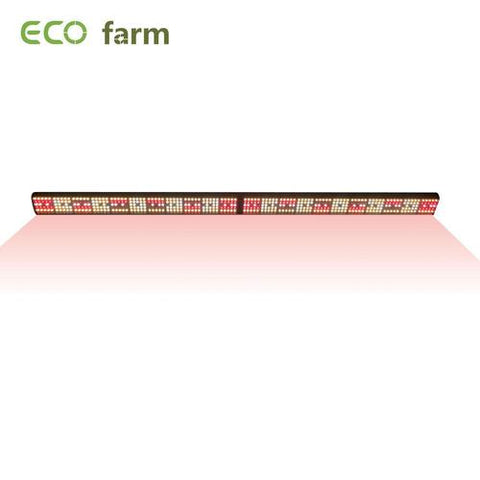 Description:
ECO Farm 240W grow light strips has a slim design made to fit right under a support beam in order to add light without creating an additional shadow in your greenhouse.
High-efficiency full spectrum LED grow light: Samsung 301H+660nm+730nm.
UL certificated driver is built for reliability while staying cool, safe, and quiet.
All aluminum body(6063) with great heat dissipation + IP65 grade waterproof
Suitable all grow stages + easy maintenance + easy transportation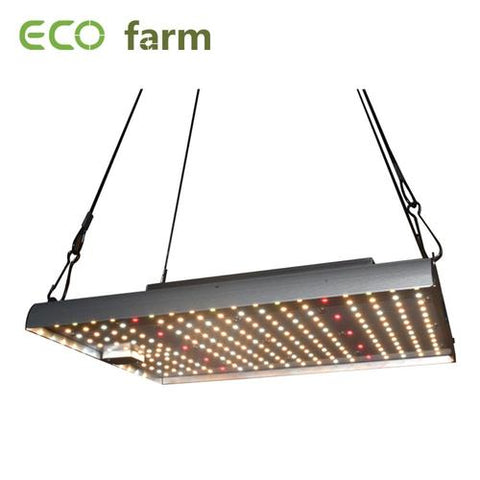 Description:
ECO Farm full spectrum 120W/240W LED grow light is suitable for all plant stages of growth. This light allows you to adjust the height of the grow lamp according to the growth stage of the plant, such as a seedling, vegetative, flowering and fruiting stage.
3500K color temperature + red light Full Spectrum for Flowering and full-cycle.
Passive heat sink (no fan)& large-area solid aluminum heat sink.
Adjustable high safety performance Mean Well driver.
Comes fully assembled plug and play.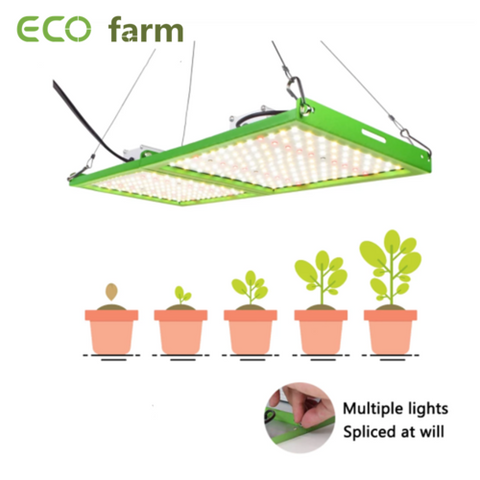 Description:
LED Chips: using Samsung 281B chips with luminous efficiency up to 2.5umol/j
Driver: select high-quality UL certified power supply
Spectrum: Full Spectrum 3000K, 5000K, 660NM, 730NM, 380NM
Can be freely spliced into lamps of different wattages and sizes
High power, support for input series connection
Support free splicing, you can open the distance between two or more quantum board brackets to expand the irradiation area
Warranty: 3 years
Certification: CE RoHS FCC
Application environment: can be used in dry/humid greenhouse
If you have any questions, please contact us and we will respond to you as soon as possible. 
Our emails address is: business@ecofarm.ca
Contact:
WhatsApp: +1 206 581 5521