Hot weather can be hard on your plants. In some countries, summers can get extremely hot for your medicinal plants.  Even with adequate watering and mulching, plants can suffer when the temperatures rise but there are a few things you can do to help protect plants from heat stress during the hottest part of the summer.
Signs of Heat Stress:
Plants that stop flowering
Here are techniques that you can adopt to get your plants out of the heated situation and reduce the stress.
Solution:
Water Supply
Deep water plants first thing in the morning, if possible. The best time to water your plants is early morning, as the evaporation rate is less. Water will be available for your plants when they need it during the hot part of the day. Water your plants 2-3 times a week or whenever they look dry. 
If you have a terrace vegetable garden, then it is advisable to install a proper drainage system. Drip irrigation will help you to water your garden in the most efficient way. The water will directly get delivered to the plant's root area, in the right amounts, at the right time.
Containers
Planting your medicinal plants in containers will make your life easier. If your plants are in pots, move them indoors or to an area with shade. Place temporary shading, such as shade cloth, over plants to keep them cool and block out the sun's rays. You can move your plants to the area that receive less heat during the hot months of summer. You can even use grow bags to grow your plants as they absorb less heat and keep your plants cool.
Air-conditioner
If you already own an industrial air conditioner, chances are good that you will rest easy (even if you are not yet safe from all the problems). However, for most growers there are certain things you will want or need to do to ensure healthy plants and high quality harvests. Naturally, the first step is to try to lower the temperature by applying this method of air conditioning. This makes it a serious investment for those who can afford it.
Note: ventilation systems generally exchange indoor air with outdoor air to provide cooling. This means that you are probably going to let some smells pass outside. In-line carbon filters or odor neutralizers can be added to this process to absorb as much odor as possible.
Fan cooling
Extractor fans for grow rooms, tents, and indoor greenhouses can be effective at cooling even during the summer months but that largely depends on where you live and how lucky you are with it. weather. Even the best fan-cooled installations (i.e. incoming / outgoing exhaust) generally require a difference of about 10 ° C between the outside air temperature and the desired ambient temperature to operate within optimal limits of. Culture.
Below are some good quality fan and air-conditioner in ECO Farm for sale, and you can get 17% discount by using the code: Nicole11
ECO Farm 8h Timer Cooling Bladeless Table Wall Fan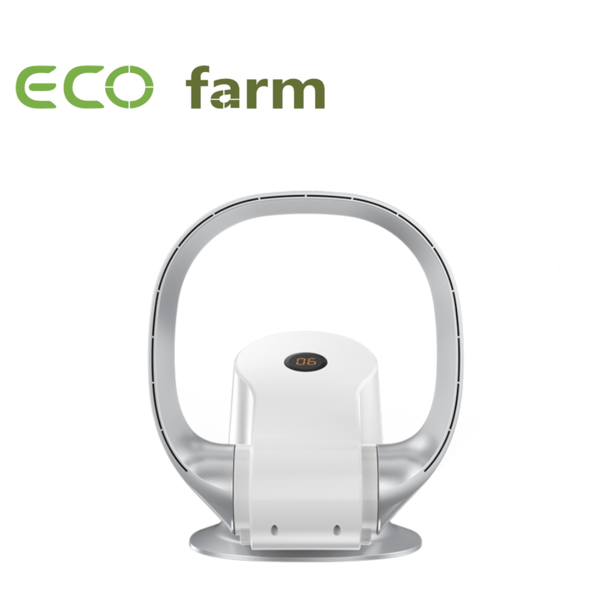 * control panel is new design
* runs smooth and quiet: Powerful fan puts out only around 40 DB noise level.
* DC motor, wall-mounted and table type is combined
* Invisible fan blade. safer and easier to clean
* Air outlet can be adjustable in 170°
* A combination of Jet engines with 2800-6800rpm/mins to generate max airflow to cover the huge surface area
* osillation:80°
* 60mins and 120mins timer; with remote control
* Air volume:45M³/min;
* improved noise level:52db(max.) Power: 26W Current:0.35A
ECO Farm 5 Inch Silent High Speed IP68 Waterproof Exhaust Duct Ventilation Fan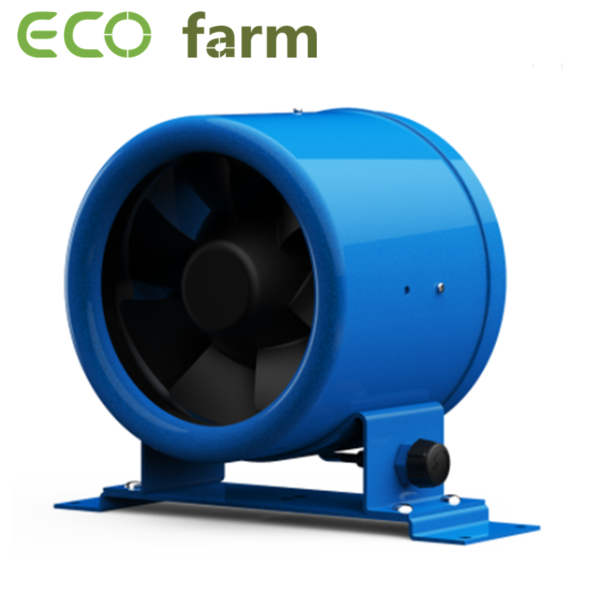 ECO Farm Fan body is made of environmental protection material with beautiful lines and light weight, double insulation.
Fan blade is designed according to hydromechanical principle to reach the optimal airflow and air pressure, high efficiency working. Low energy consumption, saving more than 50% energy cost.
Special design of joint to facilitate installation and dismounting; Easy installation and maintenance.
Outer rotor motor inside, long working life over 85000 hours.
Perfect for greenhouse ventilation purpose.
Protection class: IPX4, can effectively waterproof.
ECO Farm Portable Air Conditioning Fan with 70W Power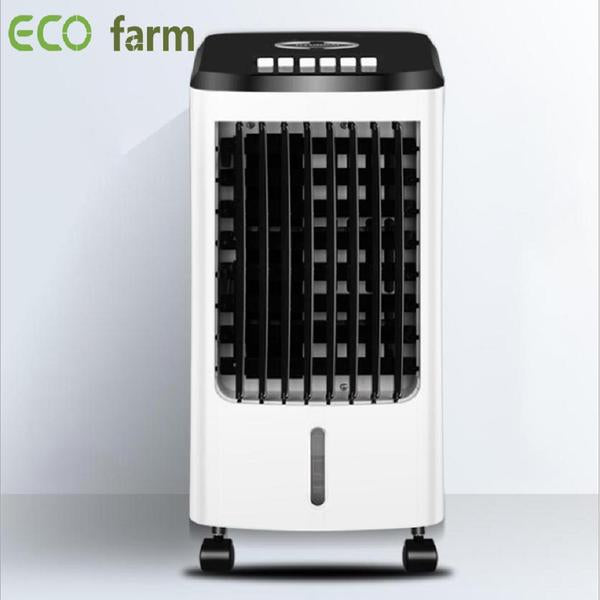 Handy and portable: the portable air conditioner system features a lightweight, handy, sleek body design intended to be used in the bedroom, living room or garage at home or office. It features rolling wheels for easy portability.
3 Operating modes: the compact floor AC indoor cooler conditioning unit features a simple electric Plug in operation and introduces 3 modes Cooling, dehumidifier and fan. The default mode is cooling, It is automatically activated after power on.
Remote control: features a digital touch button control panel which includes the power, mode, timer, temperature and fan speed settings. Other functions such as unit selector (Celsius/ Fahrenheit ), sleep key can be adjusted using the included remote control.
Suitable for grow room and grow house, easy to move. Package Included: 1 x air cooler fan.
Conclusion:
Wish your plants all the best because of your considerate care. And if you are looking for more options or tools, please feel free to visit our official website. Use the code: Nicole11 to get 17% discount off!
Our emails address is: business@ecofarm.ca
Contact:
WhatsApp: +1 206 581 5521