Foreword
PhotonTek XT 1000W Pro light and ECO Farm ECOZ Pro Light are two hot selling lights in recent market. Now let's take a brief look at these two grow lights below.
PhotonTek XT 1000W Pro High Effiency LED Grow Light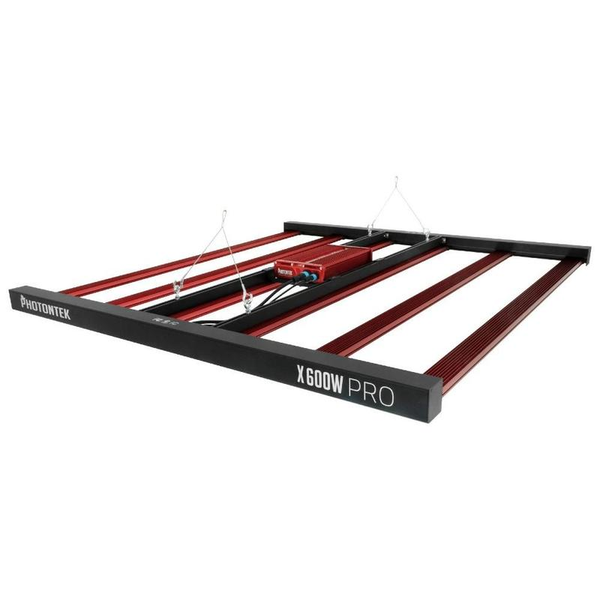 Producing extremely high levels of PPF output of 2925 µmol/s and a Photon Efficacy (fixture efficiency) of 2.9 µmol/J, XT 1000W CO2 Pro LED creates a homogeneous light spread at close distance from the crop canopy, resulting in outstanding results when used in 5'x5' coverage indoor grow areas with Supplemental CO2 use.
The use of CO2 with this unit is not imperative, but if you choose to run it without it, then we recommend a longer canopy distance to the fixture, ensuring the optimal PPFD levels recommended to the grow stage. Utilizing this last method the expected coverage area gets to 6'x6' but with lower levels of PPFD intensity concentration.
Supplementation use of Carbon Dioxide (CO2) in your controlled environment can significantly improve the yield of your crop if used correctly. A good rule is that once you exceed 1000 µmol/s/m2 PPFD levels, you should be 1:1 with CO2 PPM – up to 1500. So at max PPFD = 1500 µmol/s/m2, CO2 would be 1500 PPM (a little lower, 1400 PPM may be the safest to start).
When compared to regular similar wattage High Pressure Sodium solutions the XT 1000W CO2 Pro LED can achieve 30-40% less HVAC capacity and increased yields of up to 30-60%.
Product features:
– Highest Market Fixture Efficacy 2.9 µmol/J
– High PPF output for high intensity 2925 µmol/s
– Lowest $/µmol
– World Class Diodes & Drivers
– Designed to produce utra-high PPFD for CO2 supplemented Grow Areas
– CO2 Supplemental: A ratio of 1:1 CO2 PPM should be added once a PPFD of 1000 µmol/s/m2 is exceeded
– New Clear Glue Technology on the LED Bars Protection Cover
– Optimized Full-Spectrum
– Detachable Driver
– Fully Dimmable
– External Control with Digital Controller
– Interchangeable Magnet LED Bars
– User Friendly & Easy Set-Up
– 5 Year Warranty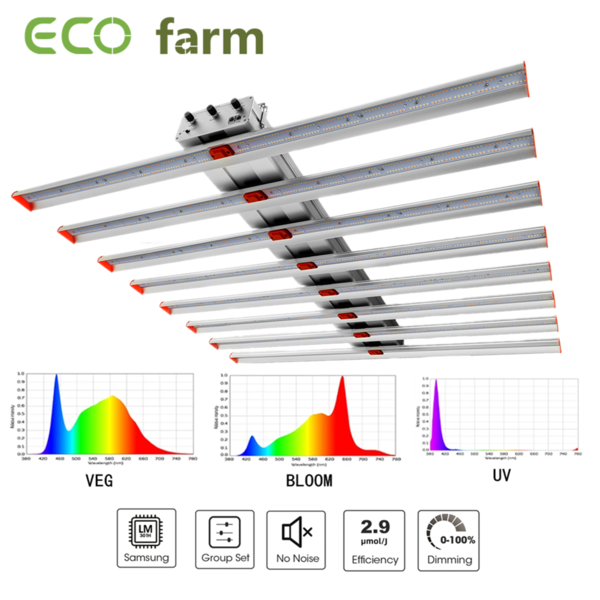 ECO Farm ECOZ Pro 700W/1000W series was the latest trend and most popular for its good design and ease of use.
Full spectrum: the light include IR and UV which is similar to the sunshine, ideal for all kinds of indoor plants veg and flower at all growth stages.
Three channels: veg, bloom, UV.
It is a perfect top-lighting solution for commercial horticulture cultivation, or a full-cycle top-lighting solution for home hobbyists cultivating.
Product features: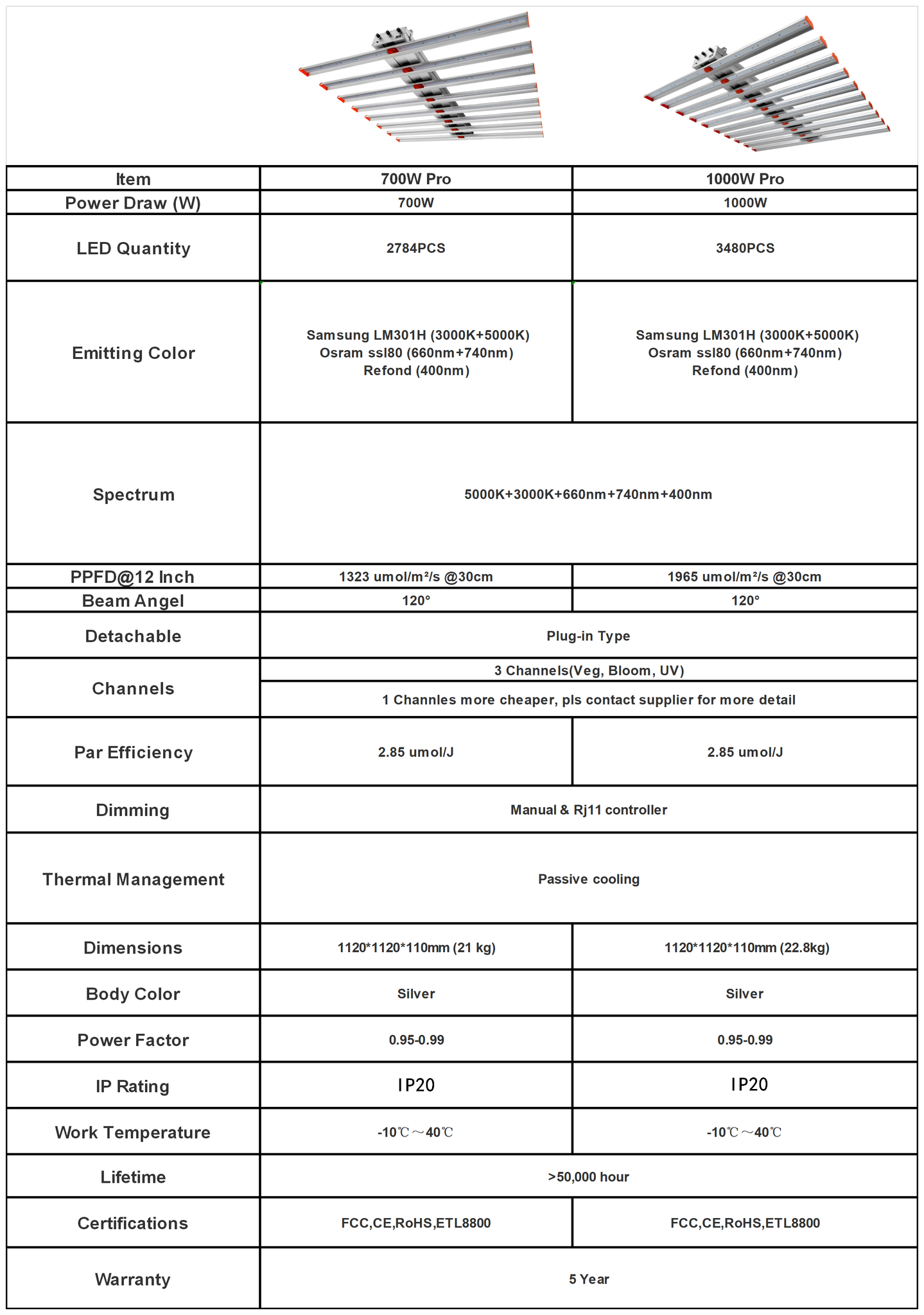 Conclusion
Compare two lead in grow lights in the market and you could choose the best one for your grow space. Looking for more options and information? Welcome to visit our official website. Follow us could get the biggest discount. Now using coupon code: Nicole17 to get 17% off when checkout.
For any further advice, pls feel free to visit our official website or contact us directly.
Our emails address is: business@ecofarm.ca
Contact:
WhatsApp: +1 206 581 5521