Regardless of your gardening experience, a dehumidifier can improve the growing conditions in your greenhouse, guaranteeing a better and healthier life for your plants. Too much humidity leads to too much condensation which can, in turn, be disastrous for your greenhouse.
The best dehumidifiers for greenhouses will help you keep humidity levels in check. We've reviewed three of our favorites and explained what's worth considering when purchasing a greenhouse dehumidifier.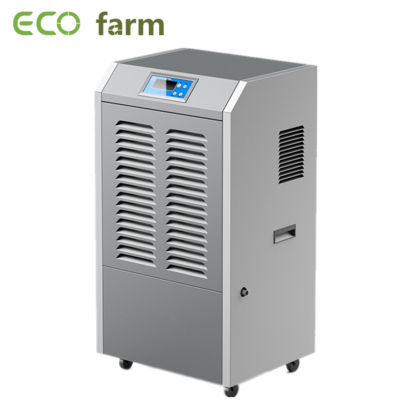 Description:
ECO Farm 90L dehumidifier, used to remove moisture from the air to decrease the humidity level of the room and keep the indoor air dry and comfortable.
Continuous operations- featuring with automatic humidistats, automatic restart after power outages, auto defrost and continuous drainage, this dehumidifier allows for low-hassle humidity control that doesn't require your constant attention, being an excellent choice for commercial, industrial and residential areas

Portable design for large space- it is a portable industrial dehumidifier with four wheels and ergonomically recessed handles, you can move it in your area without any effort
Description:
Efficient Dehumidification: ECO Farm dehumidifier is equipped with a 22L water tank that effectively extracts up to 300-350ML/H water daily in a humid environment of 86°F and 80% RH.
Modern Design: Efficient automatic system, It can achieve continuous dehumidification all day which is better than other dehumidifiers.
Energy Saving: The electric dehumidifier built-in power supply which more safety. The dehumidifier is effective and energy-saving. It's more environmentally friendly than the traditional chemical absorbents.
Work Efficiently: Our air dehumidifier collects moisture and releases fresh air to let the humidity at 50%-60%, providing your plant a healthy and comfortable growth environment. Protecting your grow lights far away from humidity, and extend the life of the lights.
Convenient Use: Remote control function (optional installation)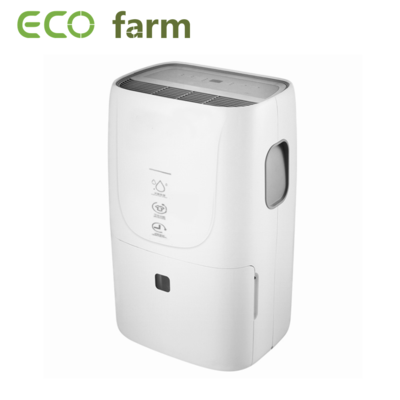 Description;
Keep your grow space comfortable:  ECO Farm dehumidifier can quickly remove moisture from the air, fits for medium to large rooms. You can adjust ideal grow space humidity for maximum comfort easily!

Top-mounted control panel

: Multi-function buttons, easy to operate at a glance. Digital display control panel offers a convenient and accurate humidity level readout.
Quiet and safe operation: It is ultra quiet operation that won't disturb you when you sleep or at work.

Tank off-auto protect the system: 

Auto stop and warn with indicator light when water tank is full. 

when it reaches maximum capacity, the "Full Tank "indicator will light up, the dehumidifier will automatically switch off until the tank has been emptied.

Unique design for the modern home: The ECO Farm dehumidifiers designed with modern look. With 360° rotatable wheels and ergonomically lift up handles, without edges, protect the hand from injury;  you can move around this dehumidifier easily. 

It is a dehumidifier ideal for any basements, office, home, greenhouse, etc..
If you have any questions, please contact us and we will respond to you as soon as possible. 
Our emails address is: business@ecofarm.ca
Contact:
WhatsApp: +1 206 581 5521