What is a Smell Proof Bag?
Well, before telling you about the best smell proof bag to buy, we must have a look at what it is.

A smell proof backpack is made of a carbon filter a strong agent that prevents odour from leaking through the compartments of the bag. This happens through the help of special technologies that install a zipper system that is tight thus no odour can escape from the bag.

Although it is not a necessity, it is recommended that you own at least one of the best smell proof backpacks to avoid the medicinal plants smell leak.

Just like other bags or instant tents, smell-proof backpack come in different sizes and features.
Top 2 Best Smell Proof Bags 2021 Reviews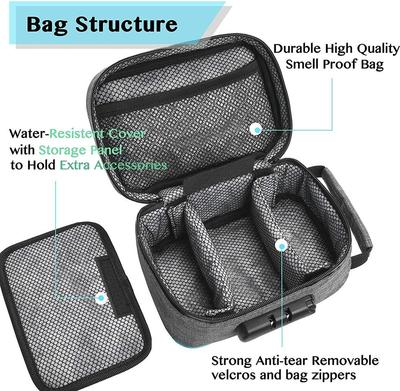 Description:
1. ECO Farm smell proof bag is perfect for storage of a variety of items without odors or moisture getting in or out. - Ideal for keeping strong smell medicinal plants and other items fresh and flavorful
2. Features advanced carbon linings that will keep your stash items fresh, flavorful and secure. No odors will break from this odor proof bag.
3. Lined with 8 activated carbon fiber layers and water-resistant nylon fabric to lock in odors and hide smells.
4. Measures 5.5 wide x 4.5 tall x 8.5 length –Large usable and dividable interior space. Our odor-free bags are also suitable for storage use with other products, in many different activities – probably almost anything you can think of. 
5. Tear-resistant and equipped with heavy-duty zippers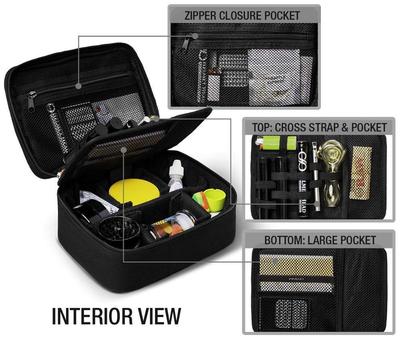 Description:
1. Smell-proof carbon lining– Features a 100% activated carbon lining that effectively absorbs and blocks out any smell - Keeping your medicinal plants and other contents inside the bag safe and discreet. The airtight scent proof stash bag will keep everything inside fresh and dry.
2. Combo lock protected – Keep everything inside your discreet stash bag away from peeping. Only you will be able to access the portable scent-proof bag with the built it combination lock feature. Works by locking in the zipper pull tabs until ready to open.
3. Waterproof sealing zipper – Smell-proof waterproof zipper and additional interior filter barrier for extra odor control, keeping all your contents dry.
4. Perfect Size: Big enough to store necessary accessories, small and lightweight for portable carry, also can be fit into duffel bag.
If you have any questions, please contact us and we will respond to you as soon as possible. 
Our emails address is: business@ecofarm.ca
Contact:
WhatsApp: +1 206 581 5521