Because it's one of the most popular forms of solventless extraction, many want to know what the best rosin press is. From manual to hydraulic, electric to pneumatic - there are all kinds of different technologies, but which is right for you?

Personal, manual rosin presses are perfect for the home grower looking to turn some of their harvest into rosin. They are best suited for personal use, using a hand crank or a twist mechanism to generate pressure. They are typically slower, smaller, and less powerful than other types, so they're better suited for producing small quantities of product for personal use.

Then I will introduce top 3 best rosin press for you.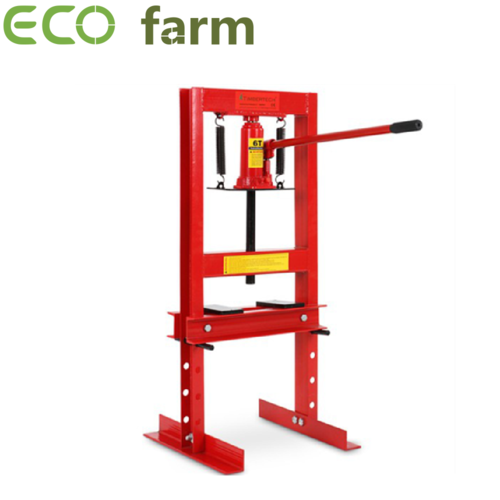 Description:
6 Tons Pressure: ECO Farm rosin press plate with the perfect size for rosin oil extraction that the working distance can be adjusted, the maximum pressure can reach 6 tons, which is enough to meet your needs.
Sturdy and Durable: The coating process protects the steel and makes it anticorrosive, ensuring a long service life, thickened uprights, and durability.
Easy to Use: The included pedal pump makes your operation simple and easy. It is made of a high-strength sealing ring, which can effectively prevent oil leakage.
Adjustable Workbench: The adjustable design can be adjusted up and down, and the operating space can be adjusted as needed to make the product more humane.
Wide Applications: This rosin press is suitable for all kinds of ways, whatever personal, household, or industrial use.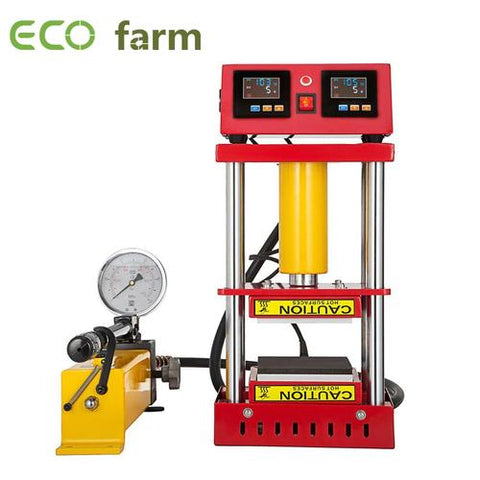 Description:
ECO Farm 15 ton rosin heat press with intense pressure, flexible temperature control and movable control box, is sure to obtain best result products for you.
Dual independently controlled heat platens allows the user to control the application of temperature and pressure carefully for maximum results.
Switchable between Fahrenheit or Celsius with even pressure.
Double-sided heating, each heating plate has separate LCD time thermometer control
Description:
High-quality materials: The spare parts used in the heat press have passed CE certification, which can maintain a stable working state.
Stable and sturdy structure: The heat press has a sturdy structure, locking lever mechanism, 3cm thick solid aluminum made heating element, the plate area is 12CM*12CM(4.7''*4.7''), 0~250°C/482°F temperature range.
Maximum pressure: The heat press can produce 500kg force, so as to ensure a great yield oil extraction.
Accurate LCD sontroller: The LCD controller can be replaced more quickly, and the LCD controller controls each heating element and reads separately, making the reading more accurate.
Conclusion:
Now that you know all the best rosin presses for every type of extractor, you can pick your favorite and get started making your own top shelf rosin!

If you are new to this, or just need a quick refresher, you can learn about the different types of rosin you can press in our blog!
If you have any questions, please contact us and we will respond to you as soon as possible. 
Our emails address is: business@ecofarm.ca
Contact:
WhatsApp: +1 206 581 5521