Regardless of your reason for consuming medicinal plants, the content of the herb plays an important role and this depends a great deal on whether the plant is male or female.

Male VS Female Medicinal plants: What's The Difference?

Male and female plants look identical during the seedling and vegetative phases. But, as they begin to transition into the flowering phase, plants finally begin to reveal their sex. During this time, females produce resinous buds loaded, and males form sacs filled with pollen.

Female medicinal plants are the main focus of casual growers looking to harvest a personal stash. But, depending on their genetics, female plants can look drastically different from one another. Some remain small, producing dense canopies and significant lateral growth. Others grow in excess of 3m, produce massive harvests, and look more like trees than regular garden plants.

Despite their differences, all female plants share one thing in common: they produce flowers. These flowers, colloquially known as buds, possess small glandular structures called trichomes that produce such as THC and CBD.

Male plants, in contrast, don't produce flowers. This makes them less valuable for growers seeking only buds. However, they do produce pollen sacs. These small vessels create the genetic material required to fertilise female flowers and create hybrids. This makes the males extremely important for breeding new medicinal plants strains.

It should also be noted that male pollen sacs and female flowers develop at the same point on the plant. Both structures emerge from nodes, the point at which branches meet the main stem. So, when you see buds starting to form on some plants, start looking for pollen sacs too.

Identifying a Male Medicinal Plant
Very early, the male pre-flower (early pollen sacs) simply looks like a more round version than the female pre-flower part. It is often referred to as a "spade", like the spade suit in cards – squatty with a bulbous bottom and very slight tip. As it becomes slightly larger, the male pre-flower resembles a ball at the end of a stick. The male pre-flower is called a staminate. Then, the staminate eventually develops into a long hanging sack of baby bananas – the pollen sacs. Hopefully you can ID and cull the males before they get to this stage.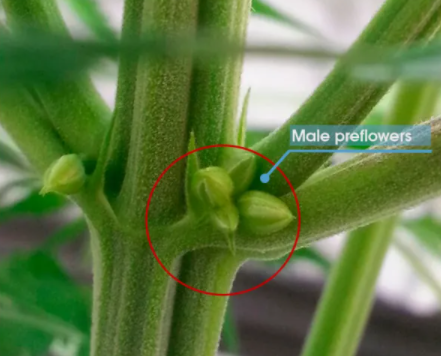 Identifying a Female Medicinal Plant
In contrast, the very early female medicinal plants pre-flowers are more ovate in shape: pear-like, but with a longer slender pointed tip. That is called her calyx. Extending from the tip of the calyx may be a pair of pistils, or white hair-like protrusions. However, please note that not every female medicinal plant in pre-flower produces pistils.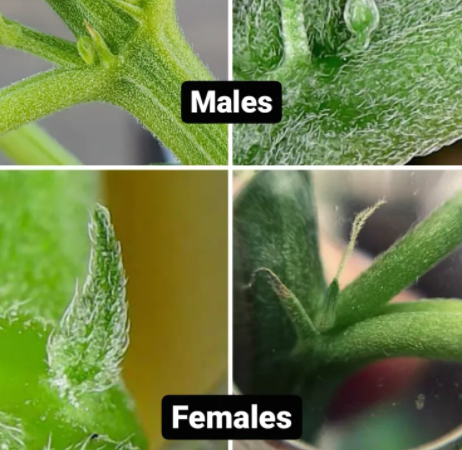 Then I recommend some LED grow lights for your medicinal plants.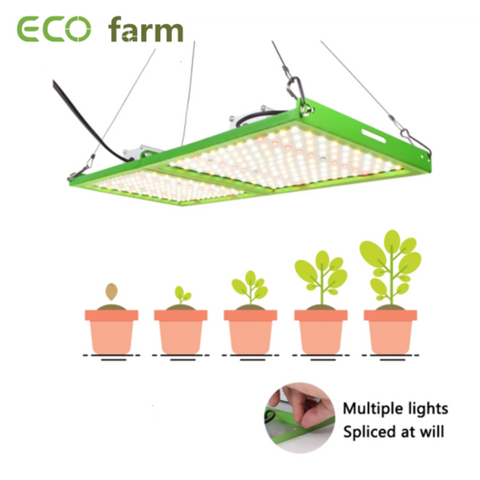 LED Chips: using Samsung 281B chips with luminous efficiency up to 2.5umol/j
Driver: select high-quality UL certified power supply
Spectrum: Full Spectrum 3000K, 5000K, 660NM, 730NM, 380NM
Can be freely spliced into lamps of different wattages and sizes
High power, support for input series connection
Support free splicing, you can open the distance between two or more quantum board brackets to expand the irradiation area
Warranty: 3 years
Certification: CE RoHS FCC
Application environment: can be used in dry/humid greenhouse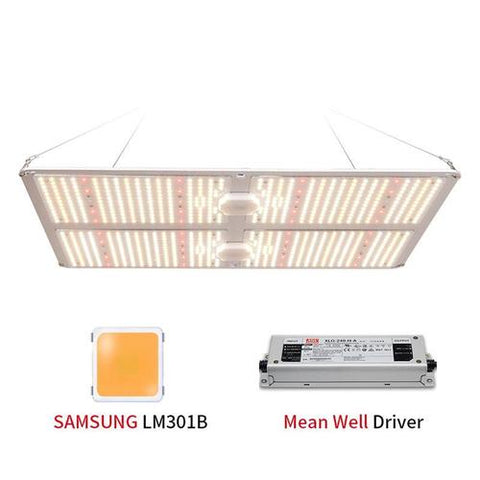 Description:
ECO Farm 110W/220W/450W/600W quantum board consuming true output. Using high-quality MeanWell driver and Samsung 301B chip could up to 2.7 umol/J efficiency.
Excellent full spectrum waterproof ECO Farm quantum board: white, blue, red and IR (380nm-800nm, 3000K, 5000K, 660nm and IR 750nm), provide everything plants desired in the natural sunlight. Could meet the plants' demands on the full grow phases of seeding, booting, leafy, flowering and fruiting.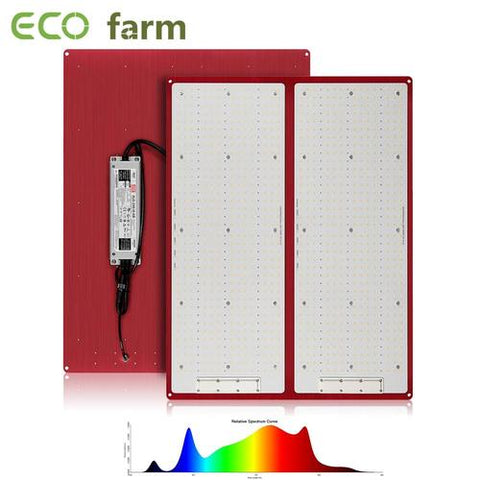 Description;
Upgrade quantum board-

 

Using the newest led technology 

samsung 301H 3500K + Red 660nm + UV+IR. That is suitable for the whole process of plant growth.
Professional Design- Superior full spectum for commercial medicinal plant cultivation with 2.6 umol/j high efficacy and 2.2g/wattt high yielding to get 50% higher yield harvest.
Working Reliably- Using high-quality samsung 301H LED chips and meanwell drivers, the light is also made of the led board is passively cooled by a large-area thick aluminum heat sink. Allowing your plants to get more energy without burning the plants for maximum space.
Water Resistant- This quantum board with waterproof design, can work normally in humid environment.
No Nosiy- A fanless design is used to provide you with a silent growth life. 
Conclusion:
I hope you started a few extra seeds, and have plenty of ladies left to grow! Once you determine that you have a male medicinal plant, get rid of it. Again, unless you want pollination and seeds, it is best to cull the males as early as possible. Simply separating the plants isn't enough. Even if you relocate the male plant to another part of your yard, the pollen can carry in the wind.

However, the culled males don't need to go to waste! One option is to chop up the male plant and use it to mulch other plants – much like we do with borage, fava bean greens, yarrow, and comfrey. You could also juice the leaves, which are full of nutrients. Heck, you could even steep the plant material in water to create a natural fertilizer as we do with stinging nettle. Finally, I'm sure your compost pile will welcome the male plant with open arms.
Looking for more options and information? Welcome to visit our official website. Follow us could get the biggest discount. 
If you have any questions, please contact us and we will respond to you as soon as possible. 
Our emails address is: business@ecofarm.ca
Contact:
WhatsApp: +1 206 581 5521