Description



ECO Farm 16/19 inch leaf bowl trimmer will cut twigs, remove leafs, and preserve buds from a variety of plants.
Design with a transparent plastic cover with high transparency, easy to observe the cutting situation.
Replaceable blades: The blades of the bowl trimmer can be replaced. When you trim dry and wet plants, you can replace the corresponding cutting blades to provide a better cutting effect.

Removable handle for convenient storage, also removable grille for easy service.
Stainless steel bottom bowl, easy to install the cut leaves, easy to clean.
High effiency and save time: Advanced metal wheels can increase the cutting speed of the blade and save time. Save the finishing time after use, and can trim excess leaves and branches on various plants and flowers.
Use the power of 30 rubber strips in a unit to quickly sweep the plants to prevent adhesion and damage to the plants.








Flower Trimmer Operating Instruction: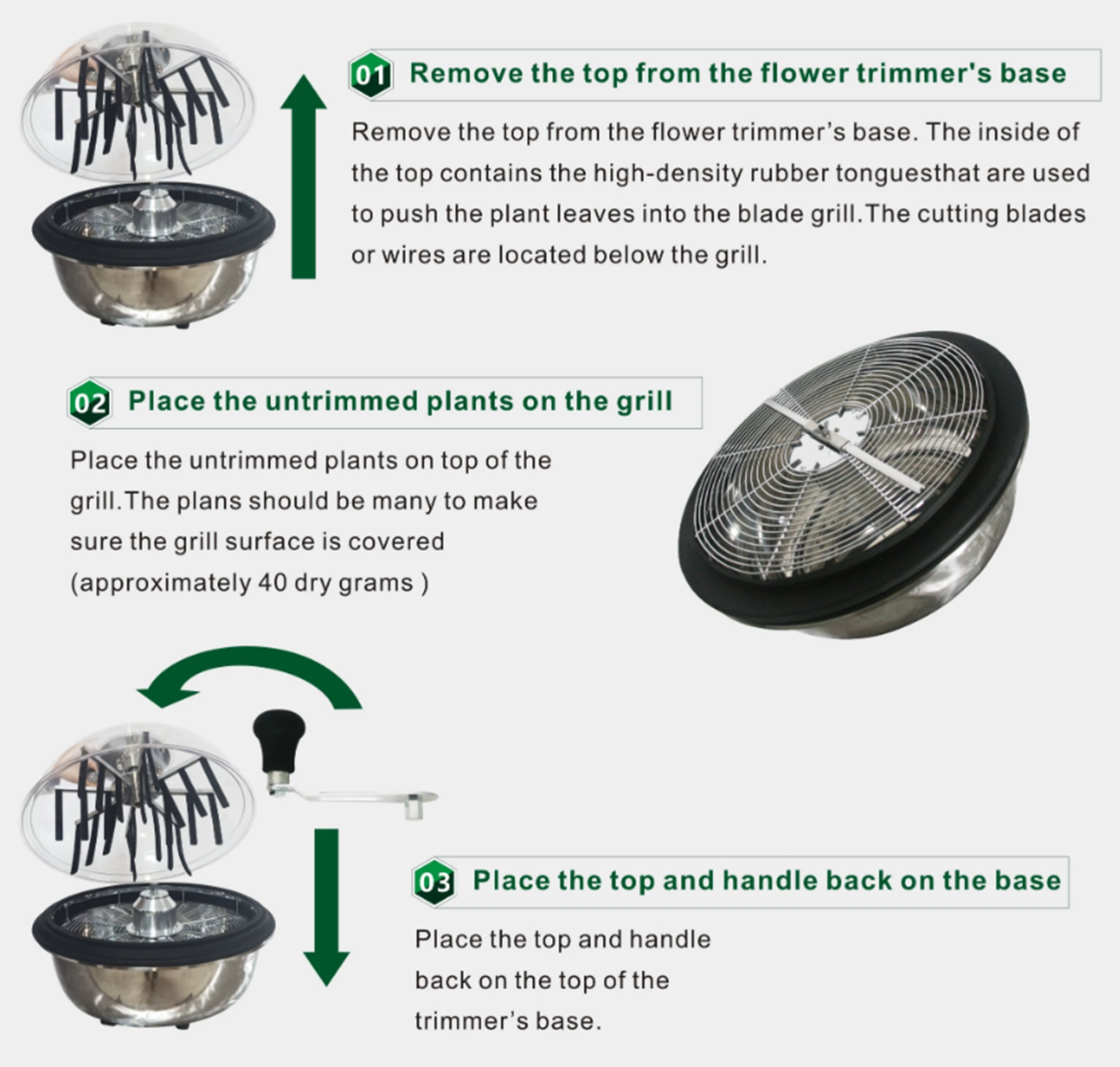 Package Include:
1 * Transparent cover
1 * Stainless steel mesh and basin and Rubber column
2 * Straight blade
1 * Scissors
black rubber strip & black rubber ring

In order to get better reflect with the trimmer please do not over-fill when using, please start slowly, not too fast.