Description


ECO Farm 480W V3 quantum board bar uses Samsung LM301H chips + Epistar Red 660nm

, p

erfect performance for veg and bloom.
Consist of 1024pcs LM301H Samsung diodes and mix 192 red diodes 660nm, equips with 480 watts Meanwell HLG-480H driver.
Grow lights deliver uniform and battery canopy light penetration, high PAR efficiency with 2.6 umol/J to maximum higher yields.

Reliable passive-cooled design (no cooling fans required)

Dimming design: LED grow light quantum board with dimming knobs, growers can easy to control the light intensity at liberty according to indoor plants' growth phrases, plants get the best growing performance at the same time.

The grow lights suit for the commercial grower and individual growers.

High-quality diodes from famous brands like Samsung 301H, Epistar.
The light bar are movable, you can adjust the light distance according to the space where the plants grow.

Optimal full spectrum: Qantum board grow lights provide naturel spectrum and color temp 3500K. The light wavelength from 380nm to 700nm, which can offers all the necessary light energy for indoor plants at all growth stages

High efficiency and PPFD value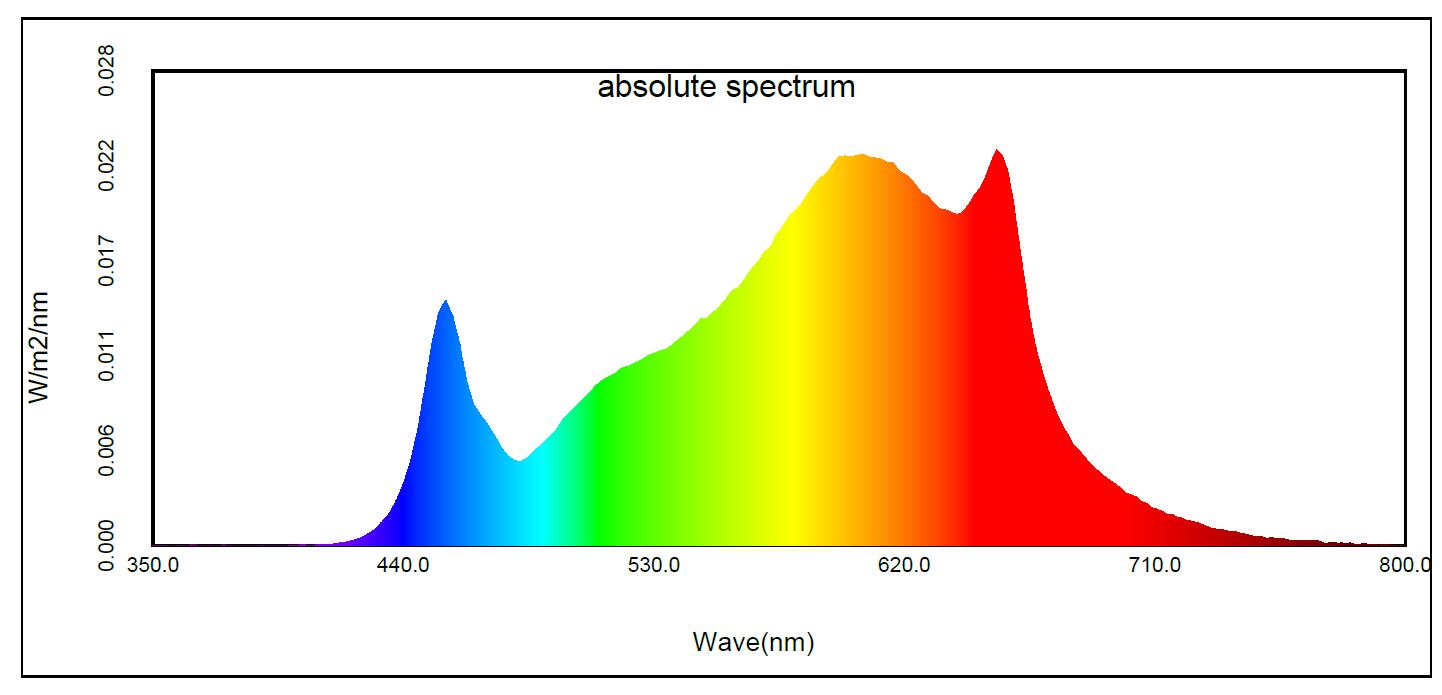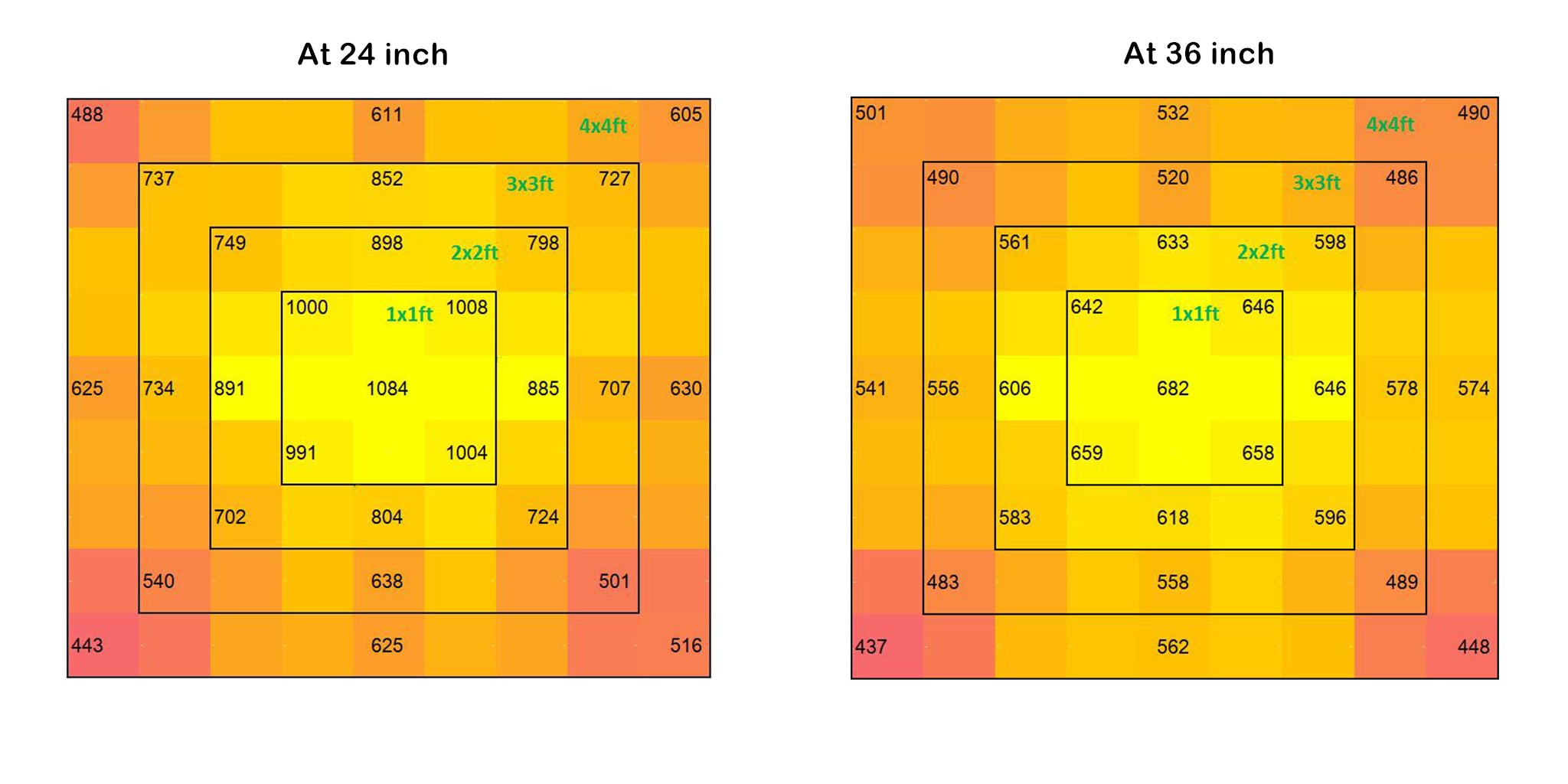 LED Diodes
1024pcsx LM301H +
192x 660nm Epistar
Total LED Quantity
1216 pcs
Power
480w MeanWell Driver HLG-480H
Voltage Range
100-277V
Photon Efficacy
2.6µmol/J
Lamp Luminous Flus (Lm)
76800 Lm
Efficiency
160Lm/w
Total output - PPF
1262 μmol/s
PPFD at 40CM
1923 μmol/m2/s
Flowering Footprint (coverage)
1.2x1.2m2 
Veg Footprint (coverage)
1.5x1.5m2 
Collor temperature (K)
3500K
Frequency
50/60Hz
Color Rendering Index (CRI)
>80 Ra
Electric current intensity
2100 mA
Dimensions
58.5 x 58.5 x 3 cm
Lamp weight
8 Kg
Single package size
650 x 125 x 650cm
Single gross weight
10 Kg