Description


 ECO Farm dryer machine can provide a quicker, more efficient  for drying medicinial plant, give you high-quality drying results every time. And it's designed with small size that very convenient to carry.
This machine could retain the terpenes, flavor, and THC content during drying proccess.

Easy to Use: This project aims to make your work easier with easy-to-use operation buttons. Just select dehydration. 35-70℃ different composition and different temperature, eight-level adjustment.

5 trays capacity: It also comes with 5 removable stackable trays. Hollow shelf, food grade material, fine workmanship. 

360-degree: The fan and heating element installed at the bottom can provide a stable air flow to achieve the best drying effect without rotating.

Work Effeciently: It

 dries plant by removing moisture content, 

shrinking the plant but still retain 97% of nutrients.

It is suitable for various plant categories and is ideal for making healthy, oil-free vegetarian slices for kids, for making strong beef jerky for dads, or for drying medicinial plant.
Save time, the dehydration process will shrink your food or plants, save money and save valuable cabinet space, making it ideal for food storage or winter storage.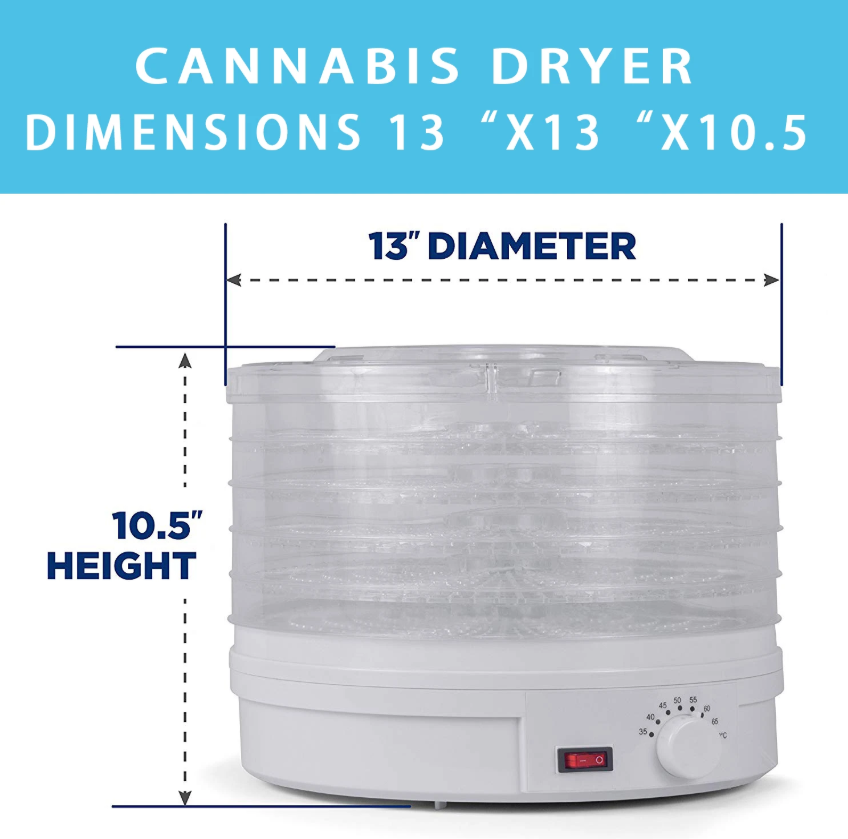 Color: white
Air Circulation: 360° Heating
Switch Type: knob control
product material: food grade AS

The use temperature should be controlled between 35-70℃ ( 95-158°F )
(If the temperature is too low, the drying effect cannot be achieved, and if the temperature is too high, there is a danger of burning the machine)