Description

ECO Farm 780W/960W LED grow light with high-intensity, full-spectrum fixture that is designed to cover a 4' x 4' to 5' x 5' space for full-cycle or flowering growth.

It has a 120° wide beam angle to provide excellent light distribution and cover a large area.
Combined with 3 or 4 even-sized parts, each part can be folded. This design helps us do easier shipment packing, and you can store it easier.
With manual dimming knob and controllable dual-network port R14, suitable for smart light controllers to connect up to 200 LED lights


Test Report:
780W: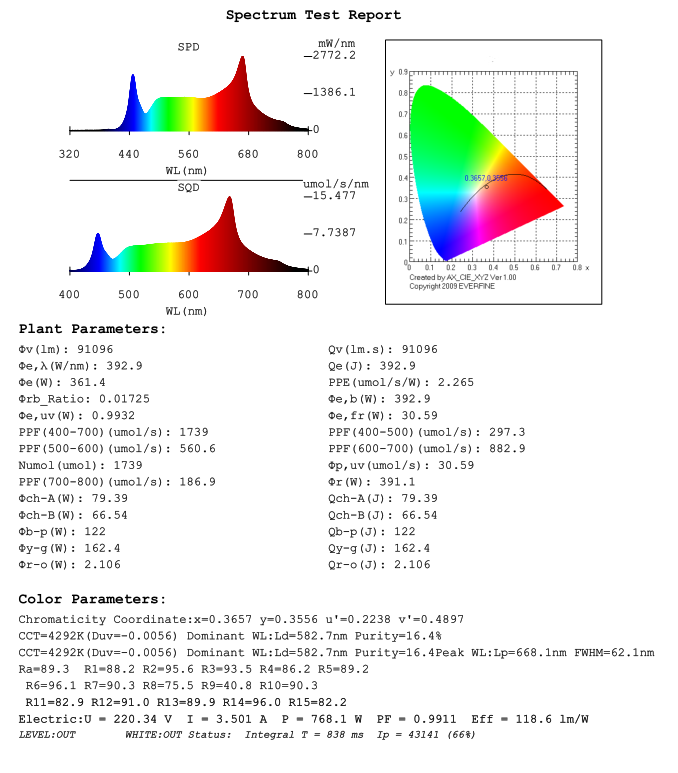 960W: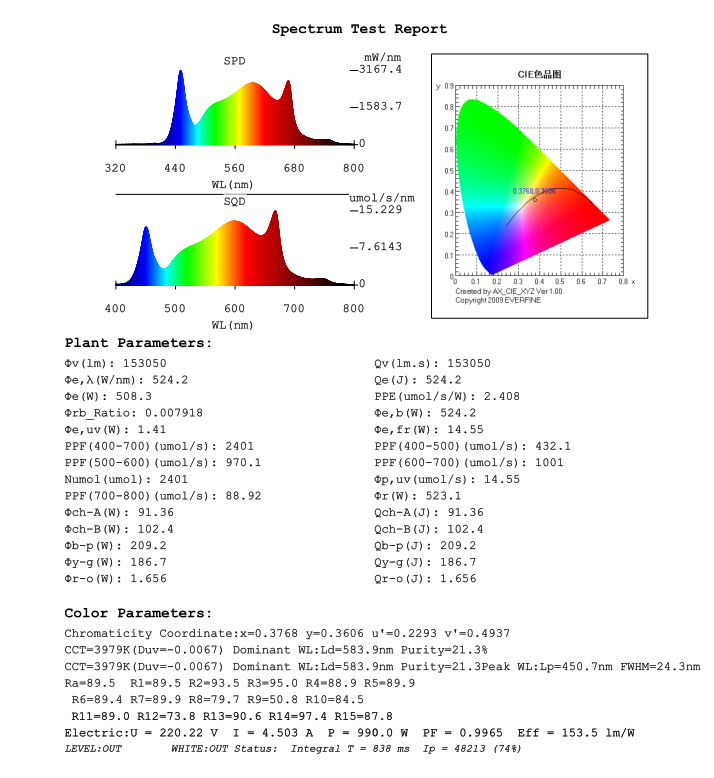 Item
780W
960W
Number of chips
2628PCS
3504PCS
LED
6bar
8bar
Wattage
780w
960w
Chips
Philips 3030 418pcs
Optical macro chip 660nm16pcs
Epistar chip 740nm3030-2pcs
Epistar chip 395nm3030-2pcs
438pcs*6 2628pcs
Philips 3030 418pcs
Optical macro chip 660nm16pcs
Epistar chip 740nm 3030-2pcs
Epistar chip 395nm 3030-2pcs
438pcs*8 3504pcs
Support Dimmer
Yes
Yes
Spectrum
Full Spectrum+660nm +UV395+IR 740nm
PPF 
1770umol/
1850umol/s
Power factor
0.95
0.95
Input Voltage(V)
AC100-277V
AC100-277V
Working Temperature(℃)
-10-45℃
-10-45℃
Working Lifetime(Hour)
50000
50000
Product Weight(kg)
15
18
Product Size
170*114*7cm
170*114*7cm
Application
Seed Starting, BLOOM, Other, VEG