Description


Double Heating: Double heating insulated solid aluminum plates, with the temperature control device and handle on the front of the rosin press, very user-friendly design, more convenient to use.

LCD Display: With intelligent temperature controller, with LCD screen and timer button. The upper and lower heating plates can evenly heat the objects.

Adjustable Pressure: The maximum pressure can reach 4 tons, which is easy to adjust and can be suppressed quickly.

Easy to Carry: Ergonomic design, easy to press and move

Size: 195mm*130mm*312mm
Weight: 9.0KG
Using voltage: 90-120V; 220-240V
Machine power: 2000W (1000W per heating tube, a total of two heating tubes)
Hot pressing table size: 115mm*120mm
Warranty: 1 years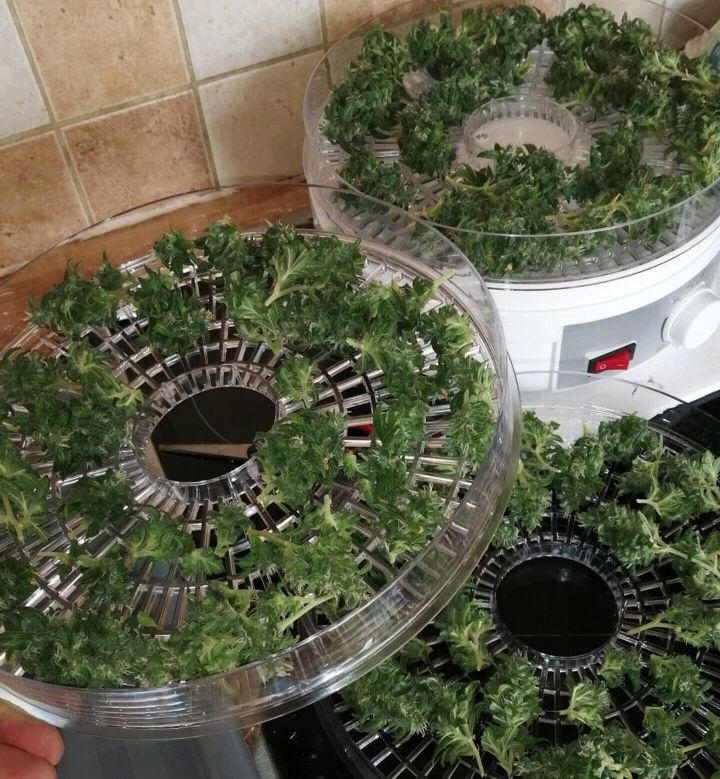 ECO Farm dryer machine provides you a perfect environment during drying your medicinal plants every time.
It's designed with advanced technology that can give you an ideal temperature that has been tested exclusively for drying medicinal plants.
It's very easy to use and very portable to carry out.
The medicinial pant dehydrator uses heat to remove moisture from plant to prevent the growth of microorganisms to increase shelf life and give a new sensation to it
Reduce the weight but preserve the essential active ingredients of the plant.
Modern plant drying tools make it very easy and safe to finish your work.

ECO Farm 16/19 inch leaf bowl trimmer will cut twigs, remove leafs, and preserve buds from a variety of plants.
Design with a transparent plastic cover with high transparency, easy to observe the cutting situation.
Replaceable blades: The blades of the bowl trimmer can be replaced. When you trim dry and wet plants, you can replace the corresponding cutting blades to provide a better cutting effect.

Removable handle for convenient storage, also removable grille for easy service.
Stainless steel bottom bowl, easy to install the cut leaves, easy to clean.
High effiency and save time: Advanced metal wheels can increase the cutting speed of the blade and save time. Save the finishing time after use, and can trim excess leaves and branches on various plants and flowers.
Use the power of 30 rubber strips in a unit to quickly sweep the plants to prevent adhesion and damage to the plants.
1. Smell-proof carbon lining– Features a 100% activated carbon lining that effectively absorbs and blocks out any smell - Keeping your medicinal plants and other contents inside the bag safe and discreet. The airtight scent proof stash bag will keep everything inside fresh and dry.

2. Combo lock protected – Keep everything inside your discreet stash bag away from peeping. Only you will be able to access the portable scent-proof bag with the built it combination lock feature. Works by locking in the zipper pull tabs until ready to open.
3. Waterproof sealing zipper – Smell-proof waterproof zipper and additional interior filter barrier for extra odor control, keeping all your contents dry.
4. Perfect Size: Big enough to store necessary accessories, small and lightweight for portable carry, also can be fit into duffel bag.