Description


Improper use of UV IR may have a negative effect on your plant.
Proper use of UV IR containing luminaires to ensure your plants grow better and get more trichome density and THC content.
The role of UV: Increasing the THC content of plants, only be used in the last two weeks of flowering stage, and if be used at other times in the plants, may have a negative effect on plants.
The role of IR: Increasing the number of flowers , only be used in the early flowering period and stopped once buds begin to appear. This requires the IR and UV must be individually controlled.
ECO Farm full spectrum LED grow light is designed in scientific light spectral ratio that maximize photosynthesis and optimize the yield.  The full-spectrum light is optimized for rapid growth and complete plant development.
The actual power draw 150W with high energy efficiency with 2.9 umol/J.
Larger heat dissipation area. Faster heat conduction performance. 
10-100% dimmable function makes it be able to take care of each growth stage of different plants more scientifically.

Easy to install: Plug and Play. 

With IP65 waterproof connector.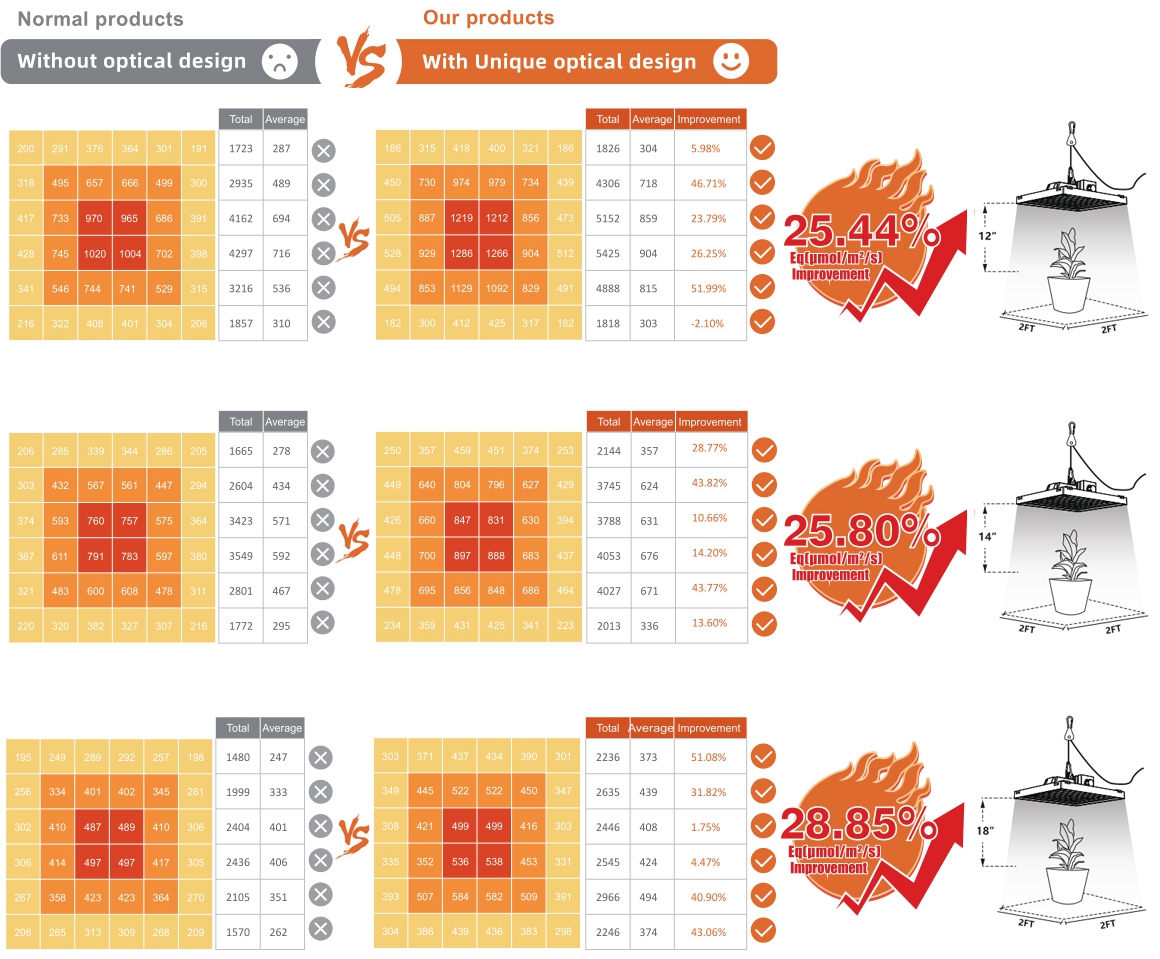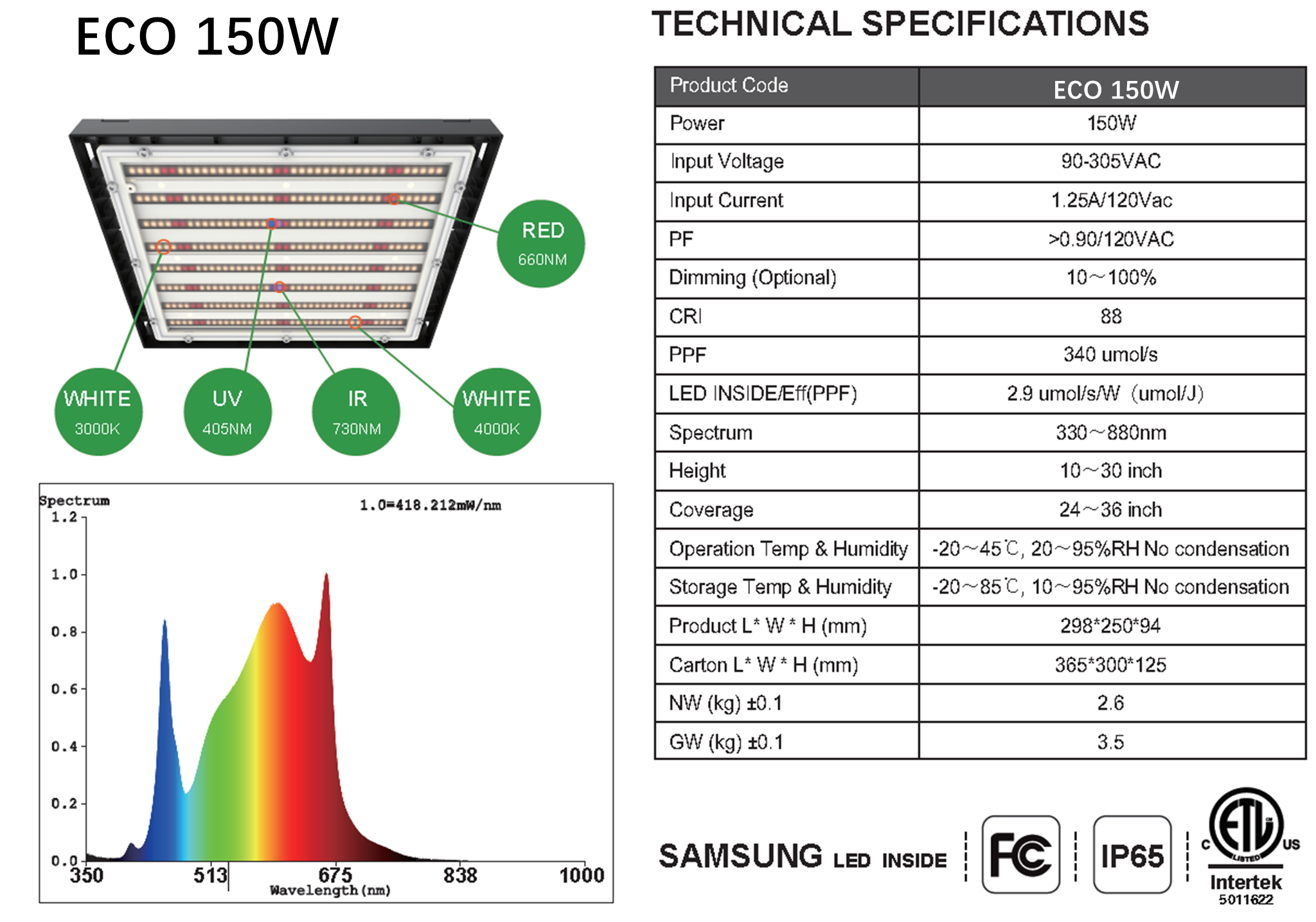 SUGGEST HANGING DISTANCE:

Seeding: 24 inch
Veg: 18-24 inch
Flower: 12-18 inch
SUGGEST LIGHTING TIME:

Veg: 18 hours ON
Flower: 12 hours ON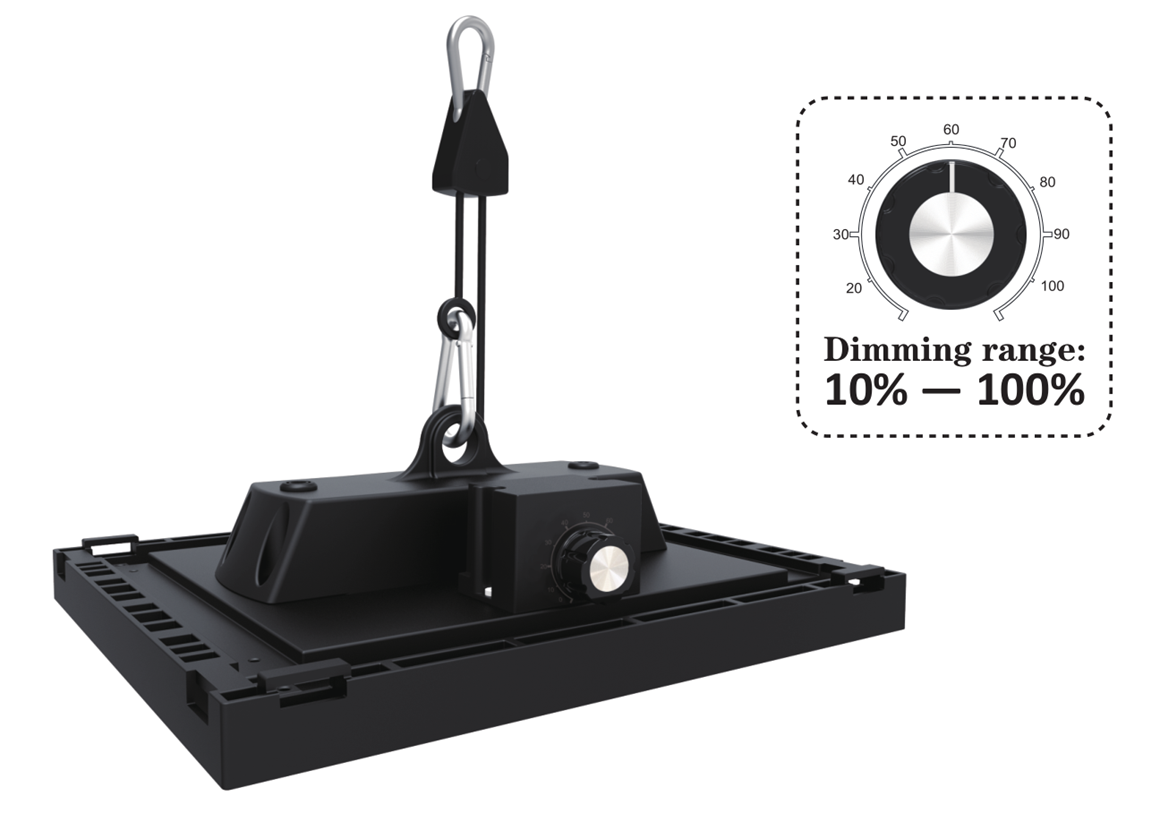 Grow tips:

- The rate of photosynthesis and transpiration are directly affected by temperature, humidity and air flow.
- The perfect temperature and humidity for your plants are found between 75-85 °F and 50%-70% humidity,with plenty of airflow to replenish CO2. PH is 6-6.5. You may add more calcium and magnesium than normally needed.

ASSEMBLY INSTRUCTIONS:

-Unbox metal hanger kits, attach 4 small hooks to 4 holes on back side of the light.
-Connect with adjustable rope ratchets. Hang the light above the plants at appropriate height.Plug the power cord to the socket.