Description


Size Information: ECO Farm 3x5 inch/3x7 inch Heat cage kit. Piston ram of hydraulic press you prepare: < 2.16" (55 mm) diameter.

Accurate and Heating: Accurate temperature is detected using separated temp sensors and 6.5" long heating rods.

Eay to Use: This Heat cage kit is set up already, just move on to the hydraulic press, then plug and play

Long Sevice Life - More than 6,000 times the service of heating rods. Provides carefree usage.

Complete Kit: Heat caged plate (top & bottom), 1 piece of control box with dual digital display, dual temp sensors, dual heating rods.

Main material: 6061 aluminum, stainless steel

Plug standard: 4 optional

Plate size: 3 * 5 inch /3 * 7inch

Plate thickness: 30mm

Top Plate diameter:

Inner diameter: 55 mm

Height: 50mm

Package Weight: about 23.5 lb (10.7 kg)

Package size: 15" x 12.6" x 5.5" (38 x 25 x 20 cm)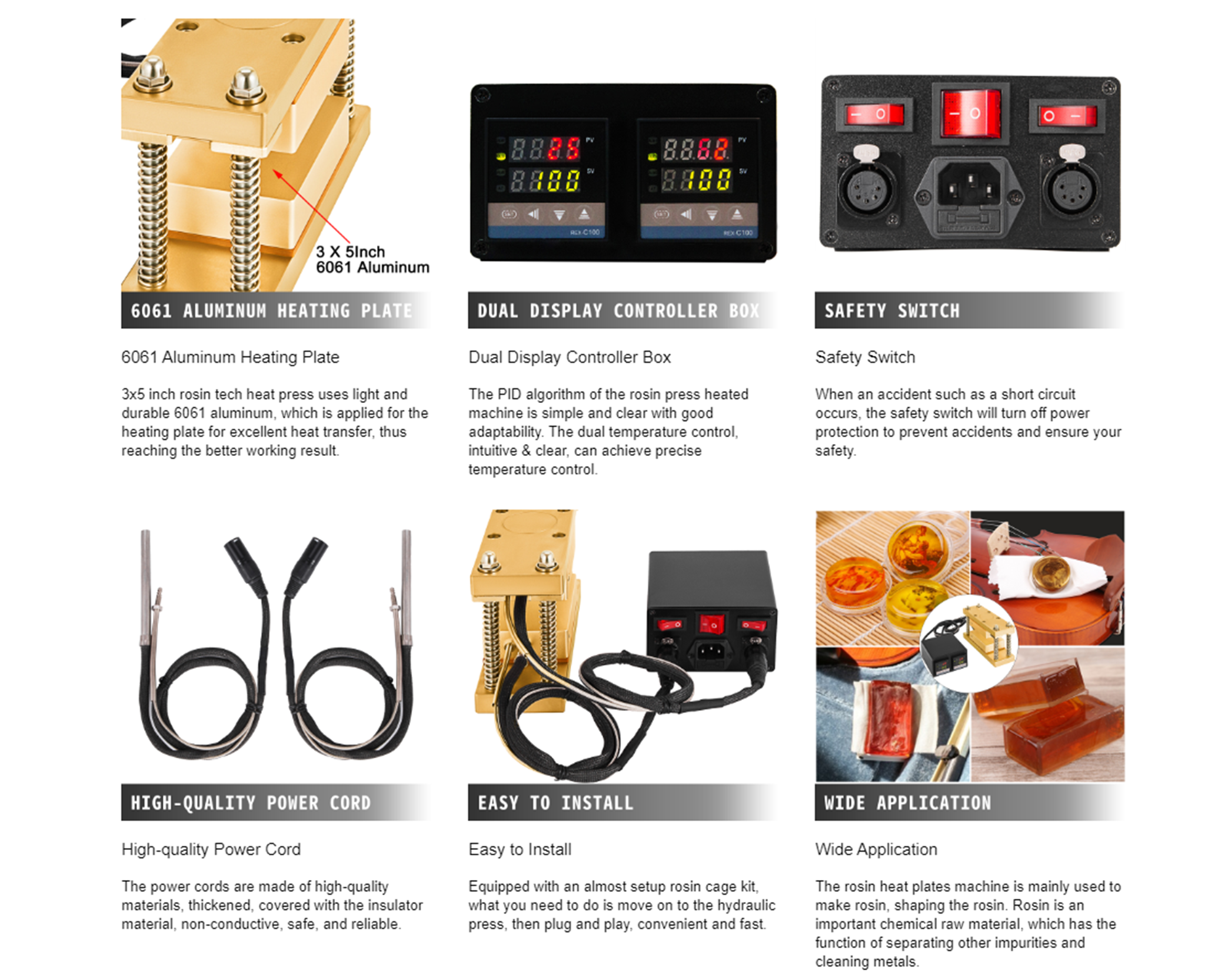 1 * 3x5" Rosin Plate Kit/1 * 3x7" Rosin Plate Kit

2 * Heating Rod

1 * Double Pid Controller

1 * Power Cord

1 * M8 wrench

6 * M8 Screws