Description


ECO Farm LED light strip is a full-cycle spectrum, which is similar to the sunshine, ideal for all kinds of indoor plants veg and flower at all growth stages.

ECO Farm upgrades LED is a high-performance, full-cycle top-lighting solution for commercial horticulture cultivation, with the power to scale from vegetative growth to higher light intensities in bloom. It was designed for commercial growers to push the envelope with high-PPFD cultivation practices along with sophisticated CO2 supplementation.

Designed with Samsung 281B chip, higher light intensity, less light decay, better lumens and PAR values than ordinary LEDs. It runs at a lower temperature and can bring higher energy conversion and longer life. This grows light is a full-cycle lighting solution for all growing environments including wet situations and is ideal for greenhouse or indoor lighting.

Flowering period: turn on the light for 12 hours, the humidity is 45-50%.

1. Low energy consumption, high light absorption rate.
2. IP65 waterproof
3. Die-cast aluminum Good heat dissipation
4. High efficiency, almost all of the light can be absorbed by plants.
5. Energy saving as well as electric energy saving
6. No radiation, protect people's health
7. Long lifespan.
8. High PPFD value Samsung led chips .
9. Full spectrum high quality led source .
10. Diecasting aluminum heatsink .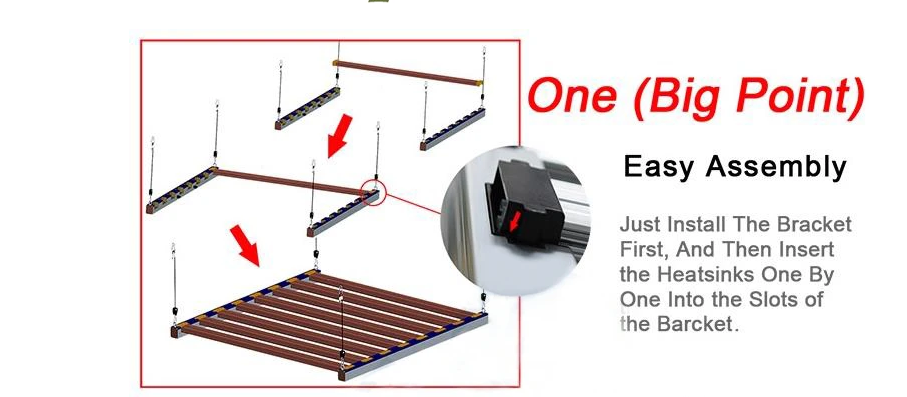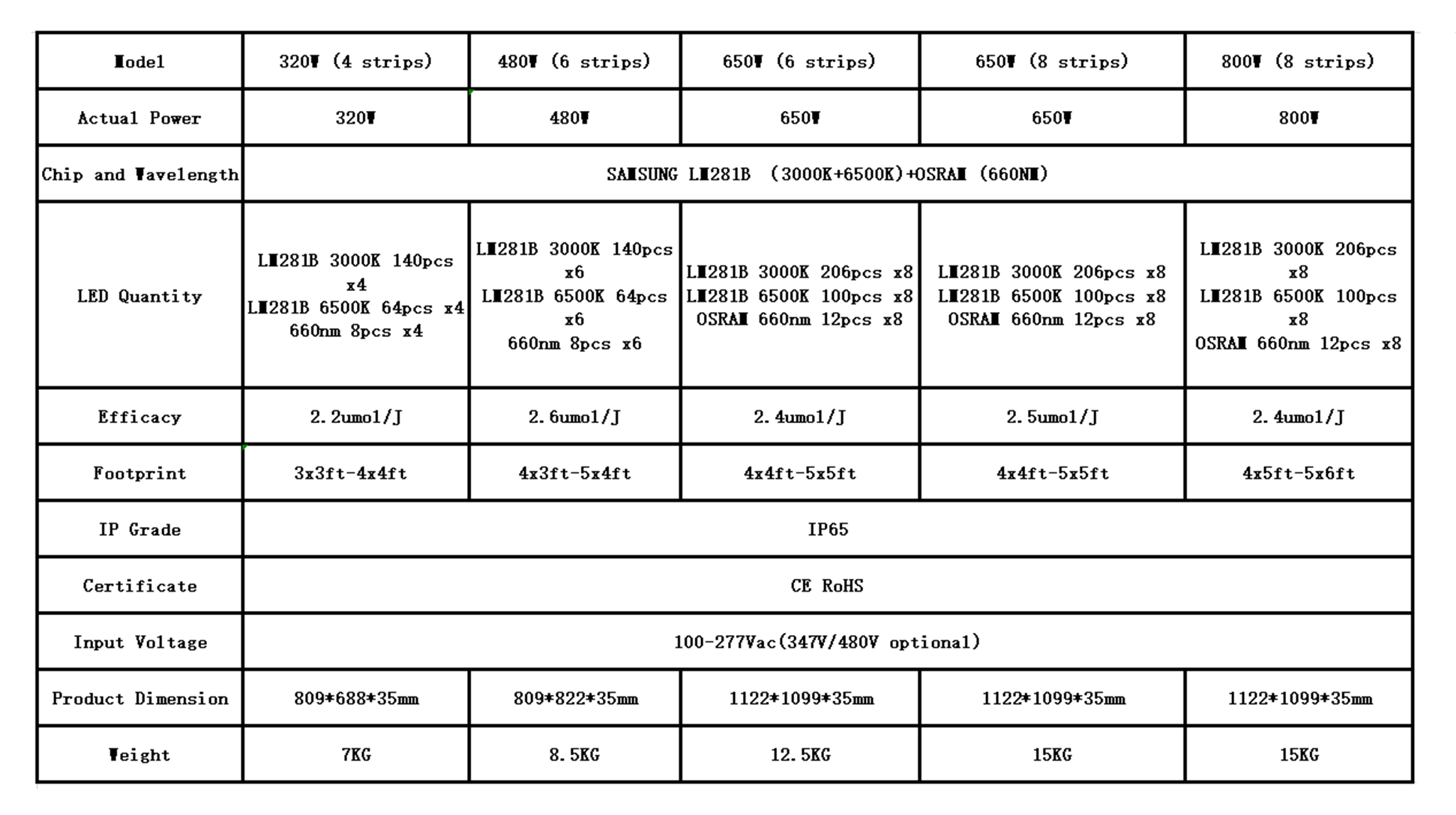 MANUFACTURER'S

 

WARRANTY:
3 years