Description


Plate Size: ECO Farm 3x5 Inch heat rosin press plates kit piston ram of hydraulic press you prepare: < 2.16" (55 mm) diameter.

High Quality Material: Food grade 6061 aluminum heat plates. Light, strong and owns excellent heat transferability.

Parameter: 3" x 5" Heat press plates; Voltage: 110V; Maximum hydraulic pressure up to 20 tons.

Accurate: Accurate temperature is detected using separated temp sensors and 4 heating rods (150W each).

Great Efficiency: More than 6,000 times' service of heating rods. Provides carefree usage.

Wide Application: Double-side heating rosin press used for DIY, household, or even traveling.

Controller Five Control Optional:
0. One alarm relay.

1. Relay contact PID output.

2. One alarm relay output; SSR all the way non-contact level PID output.

3. One alarm relay output; SSR-level all the way back to poor control output.

4. Backlash relay control output.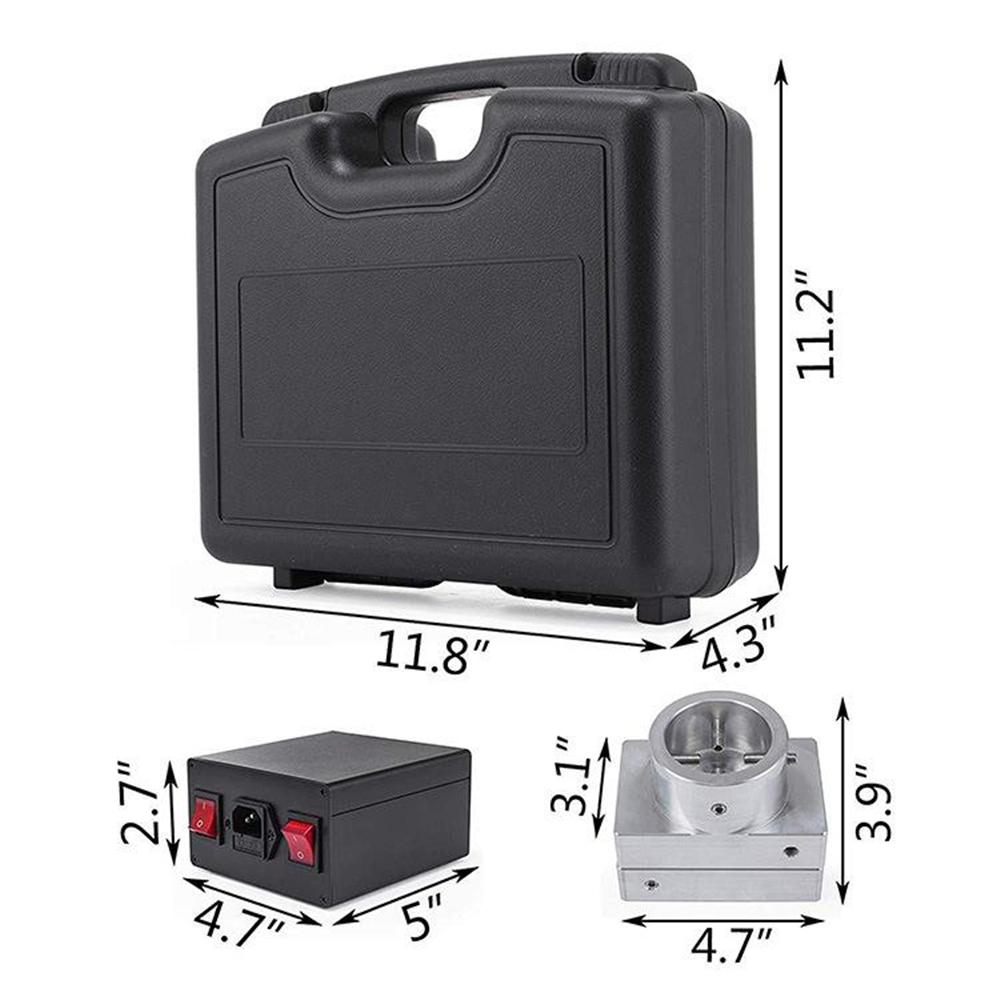 Voltage: 110V AC

Plate Size: 3x5 inch

Plate Thickness: 30mm (1.18")

Top Plate Inner Diameter : 55mm (2.17").

Plate Height : 50mm (1.97")

Plate Material: 6061 aluminum

Gross Weight: 9.9 lb (4.5 kg)

Package Dimensions (L x W x H): 13.4" x 12.6" x 5.5" (34 x 32 x 14 cm)

1 X 3X5 Inch Heat Press Plates (Top Plate & Bottom Plate)

2 X Heating Rods

1 X Double PID Temperature Controller Box

1 X Wrench

1 X Power Cord

1 X Suitcase