Description


Effective ventilation: Powerful blower with a 4 inch fan of 2850 RPM for an airflow of 189 CFM. Moves air through your target location efficiently for optimal ventilation

Superior carbon filter: Exceptional odor control for better privacy.

Sturdy ducting & 2x stainless clamps

Package includes: 1x Coal Based Activated Carbon Air Filter + 1 x Silver/Silver Flex Ducting + 1 x Inline Fan + 2 x Steel Hose Clamps

Activated Carbon Filter:
Overall Size: 4" Flange: 10"H x 8"D
Iodine Adsorption Value: 950 (High efficiency)
Carbon Layer Thickness: 1.5 inches
Specific Surface Area: 900-1000 square meter per gram
Max. Endurable Temperature: 400 degrees Celsius (Safer)
Operating Environment Temperature: -20 to 65 degrees Celsius
zinc-anodized steel housing mesh
use Coal Based activated carbon
Changeable Velcro Pre-filter with 2 black elastic bands
Thick Carbon Layer for Higher Absorption and Performance
Reversible filter flange and base for longer life
Exceptional odor control for better privacy.
Inner and outer mesh provides 53% open area allowing increased air flow.
Machine packed carbon enables 100% filtered airflow.


4" Inline Duct Fan

Come completely wired with junction box, strain relief and power cord
Lightweight and easy to install
Fluted on both ends to receive ducting
Low noise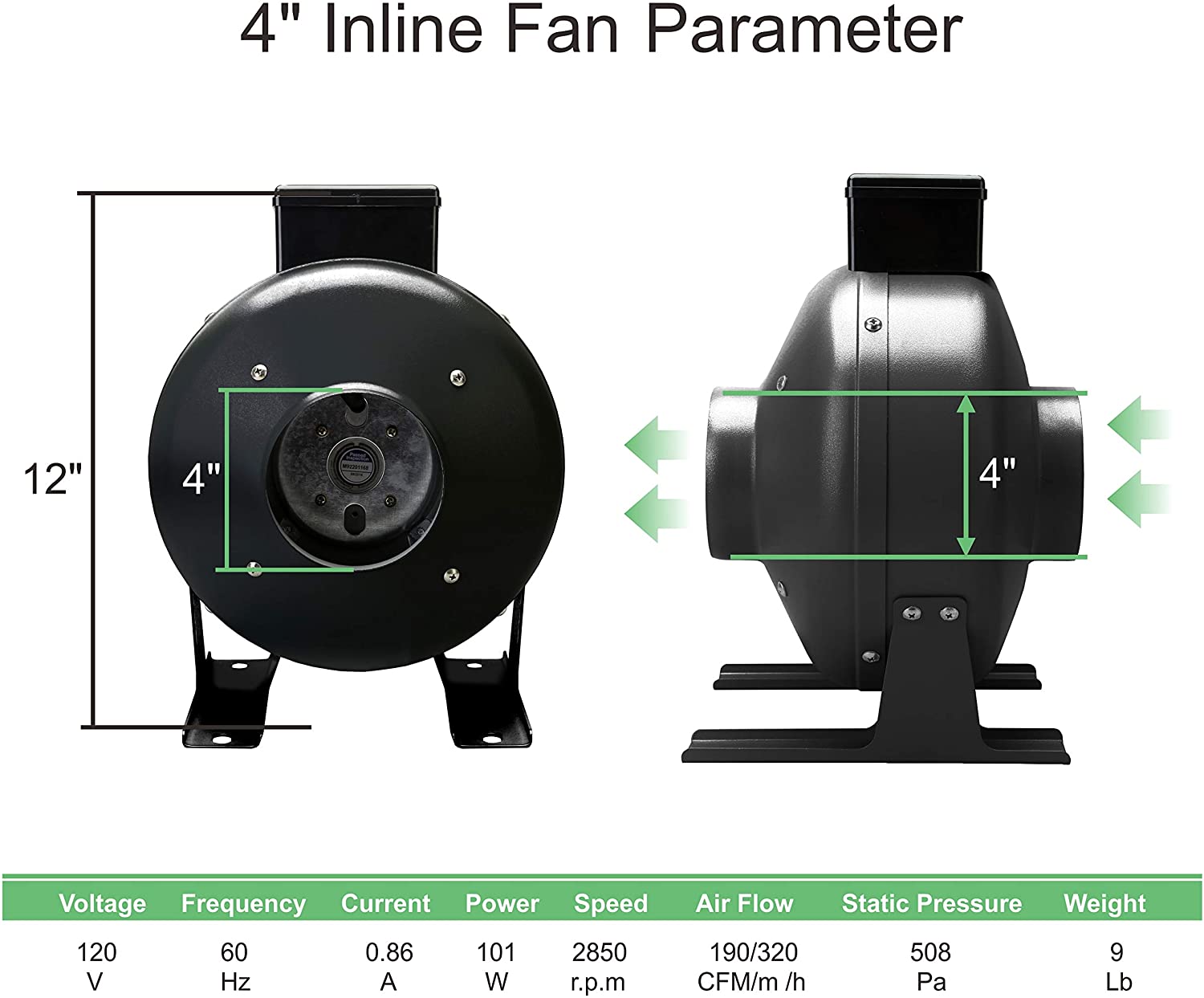 Silver Flex Ducting:
4" Double layer duct φ4" * 25FT
Elastic: Double silver layer
Clamps:
Size: 4"1/2
High-quality aluminum
High-Temperature Resistant & Corrosion Resistant & Long Lasting