Description

ECO Farm Samsung LM301B and Osram 660nm with high energy efficiency 2.8umol/J. Full spectrum light for medicinal plants, which can help to grow consistent, highest quality yields.


Passive cooling design: No noise.
Dimmable knob design with more flexible control.
High-quality Samsung LM301B and Osram 660nm offer up to 2.8μmol/J efficacy

Better canopy light penetration with diffused light
Adjustable distance between heatsinks effectively allows growers to cover the gradual growing plants.
IP68 waterproof connector and IP65 waterproof covering for long lifetime


Power: 480W
Input Voltage: 90~277VAC, Power: 480W, PF>0.9
Beam Angle: 120°
Tolerance Range for Optical and Electrical Data: ±10%
Lifespan: 50,000 hours (Ta≤25°C), Warranty: 3 years
Suggest Height: 24in~30in (0.6m~0.75m) for germination; 24in (0.6m) for seedlings; 18in~24in (0.46m~0.6m) for veg; 12in~18in (0.3m~0.46m) for bloom
Supplementation time:16-20 Hours per Day
Footprint: 1. CO2 supplementation: 5×5ft in veg, 4×4ft in flowering; 2. Non CO2 supplementation: 4×4ft in veg, 3.3×3.3ft in flowering.
Net Weight: 13kg
Box Gross Weight: 15kg
Surface Temperature Rise: Tc 28K, Operating Temperature: -30°C~40°C
Dimension: 603×568×63mm (23.7×22.4×2.5in)
PPFD:
1230 @ 0.46m/18in;
903 @ 0.56m/22in;
828 @ 0.61m/24in
Illuminance:
82612 @ 0.46m/18in;
61039 @ 0.56m/22in;
55357 @ 0.61m/24in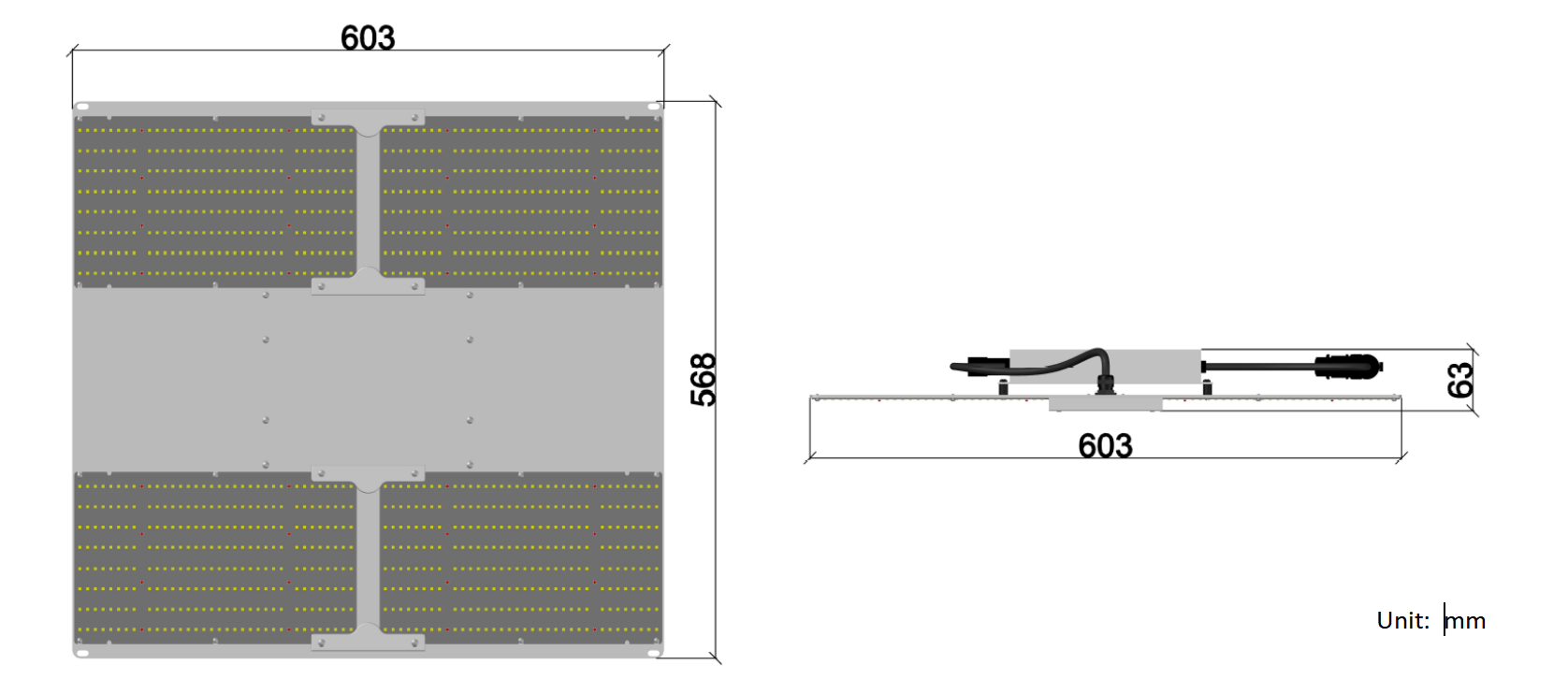 Tested without Light Reflection: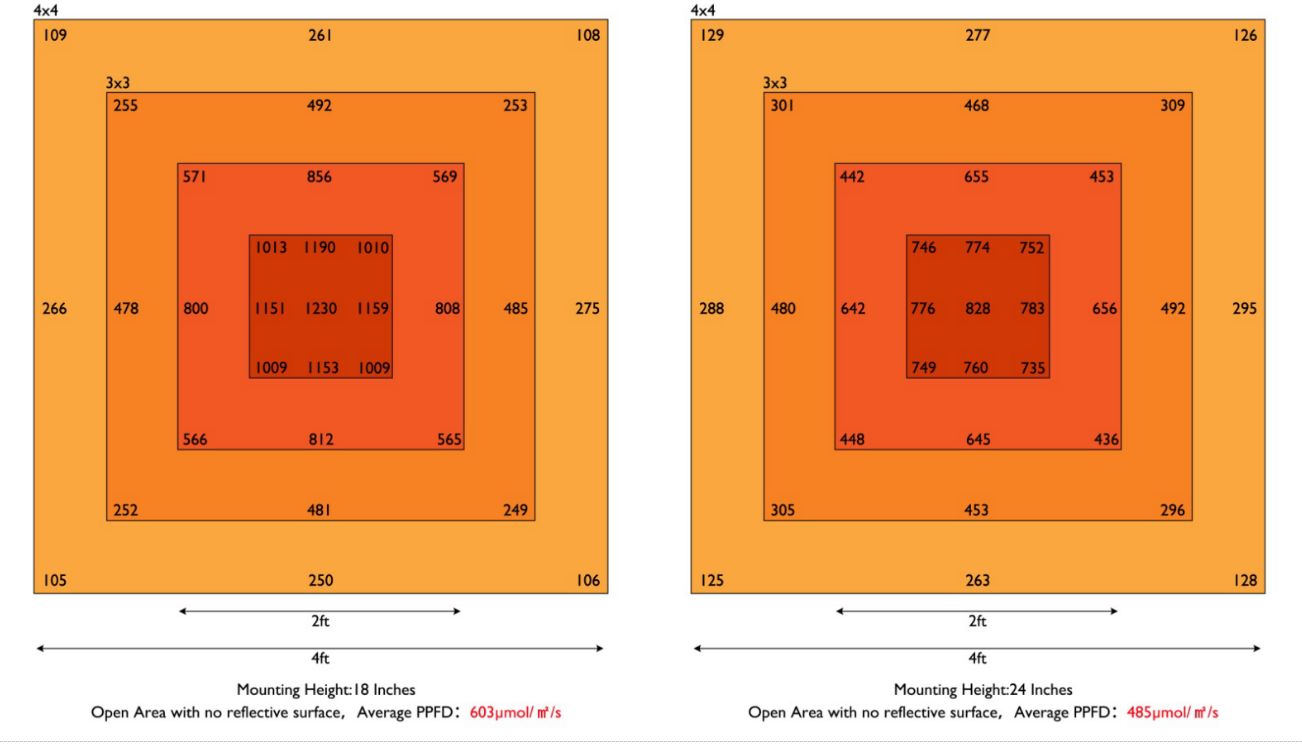 Tested in Grow Tent: