Description

ECO Farm electric grinder with built-in 1100 mAh rechargeable battery: Can be used for several weeks, so you can enjoy your perfect rotate any place or time.

Expertly mill instead of grinding, which is much faster than grinding it by hand. Even super sticky can be ground down in minutes.
Child lock function for safe use. A switch button key is also attached top avoid mis-operation.

Battery: Built-in 1100mAh
Material: Stainless steel+glass+plastic
Operating Voltage: 3.2v-4.2v Single lithium battery
Output voltage: Full voltage
Quiescent Current: <10uA
Output load: Grinding motor
Protect Function: Low voltage protection/Weak current protection/Overcharge protection/Motor stuck protection
Display method: Red/Green Light
Switch on method: Button
Charging way: Micro USB 5V/350± 100mA
Package Size : 176*139*60mm
Product Size: Φ50*122mm
Gross Weight: 390g
Color: black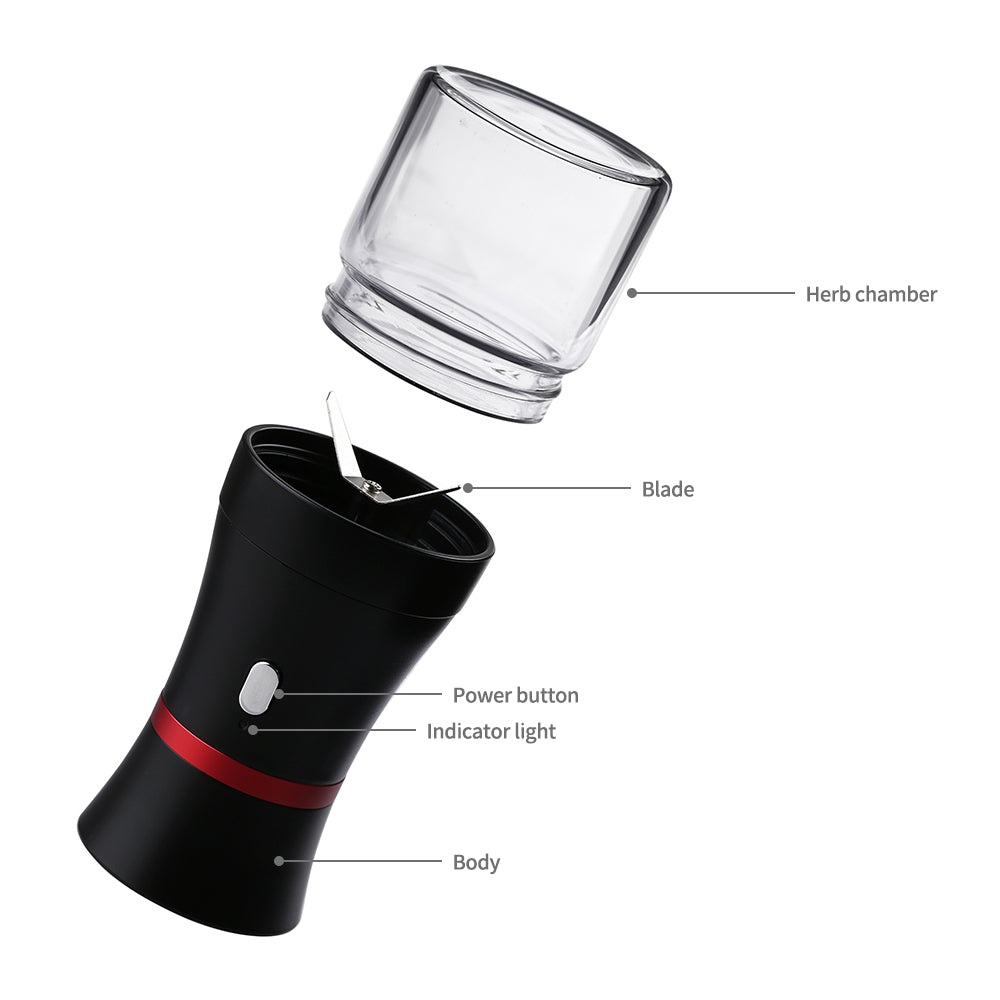 It comes with
1x ECO Farm Electric Grinder
1 x Usb cable
1 x Cleaning brush
1 x User manual
1 x Medical Plants chamber