Description


1. Everybody can get involved with the 'Grow Your Own' trend that is sweeping the nation, even if you only have a small patio or balcony. 
2. Hot sale medicinal plants planter stackable tower garden for indoor garden consist of 4 tiered planter sections, 1 base and 1 hanging chain to optimize your available growing area.  
3. It can be used as either a hanging or freestanding planter. The compact foot print of only 16/41/82cm high and 34cm in diameter is ideal for patios and balconies.
4. You can create your own combinations of fruit, flowers, vegetables or medicinal plants.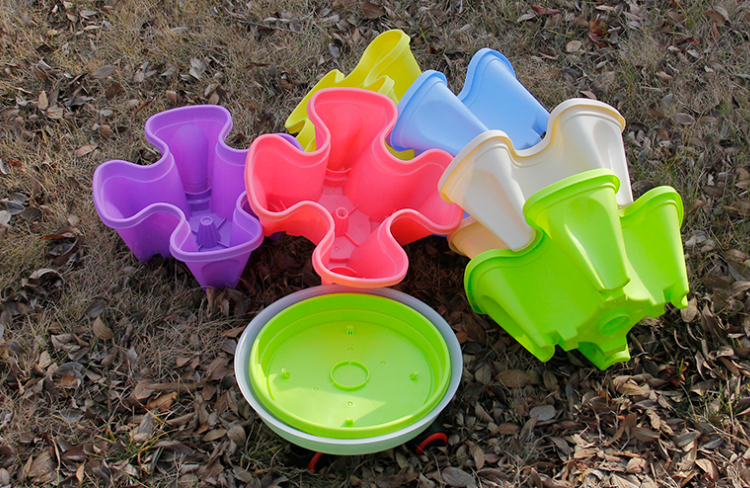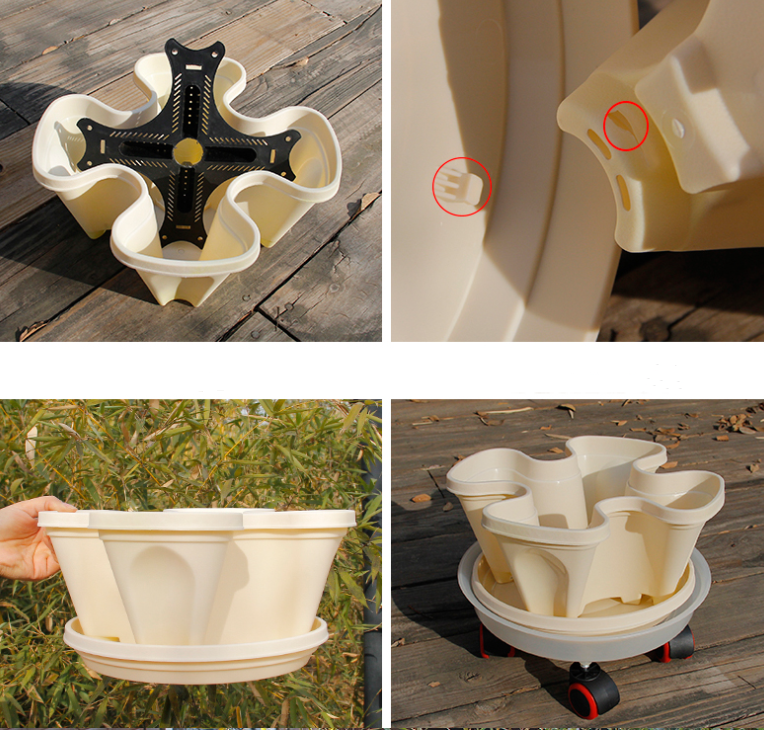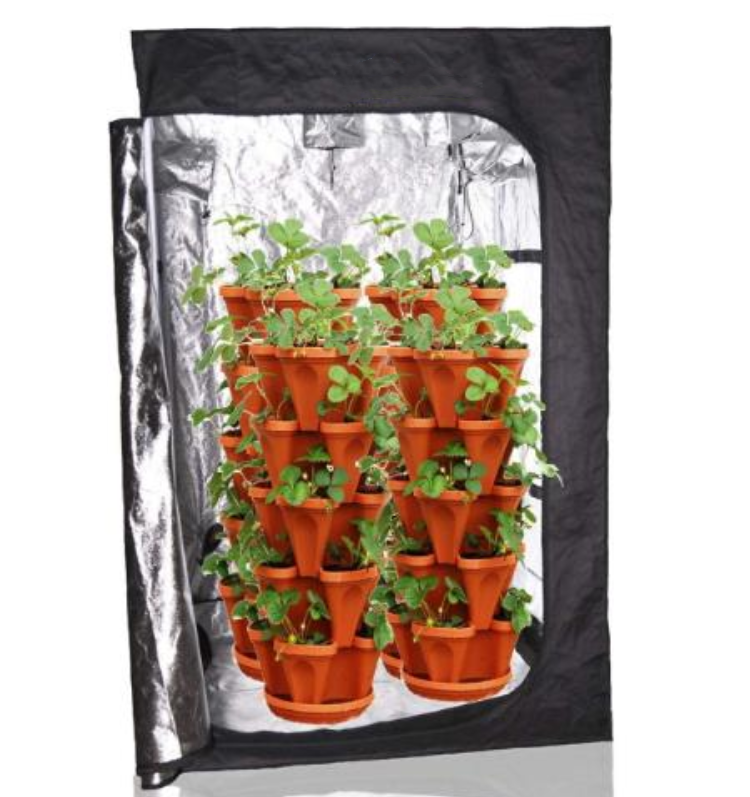 This is a combination of three-dimensional flower POTS

Each pot has four petals and can be planted inside each petal

The basin and tray are available in 6 colors (blue, green, pink, purple, beige, yellow)

Optional combination of layer height, color, tray (optional mobile wheel drag)

The original tray can be combined with the bottom of the basin without falling off

It's important to note that the planter assembly needs to be buttoned in each layer.

When moving and dragging, it is necessary to drag the bottom tray with one hand and hold the uppermost pot body with one hand to avoid raising the whole pot after combination.