Description


PROMOTES PLANT GROWTH - Capable of supporting photosynthesis, the LED grow lights are for places where there is little to no sunlight. Ideal for indoor gardens, hydroponics, and aquatic plants, these grow lights are essential in promoting perfect plant growth and maturity.
OUTPUT & EFFICIENCY - Operating at only around 670/ 830W watts with an output of 2077 µmol s-1, this LED achieves an efficiency of 3.1 µmol s-1 per watt. Maximize your yields & profits with ECO Farm LED Grow Lights. Switch from HPS to ECO Farm grow light and increase your yields & profits 30 - 70+% without adding any additional heat, energy costs or cooling requirements. LEDs can deliver more usable light per watt than traditional grow lighting.
EVEN COVERAGE & PAR DISTRIBUTION - The unique 8-bar configuration gives you the ability to mount this LED in rooms with low ceilings, on vertical growing racks, over grow benches and especially in grow tents. For the ideal uniformity, hang the fixture about 12" inches from the crop. This new multi-bar LED fixture type is quickly becoming the new standard, due to the even light spread over the canopy, while easily dispersing heat from the open style bar fixture.
The Full Spectrum ECO-G Series LED GROW LIGHT is a high-performance top-lighting solution for commercial horticulture cultivation. Designed for growers to push the envelope with high PPFD cultivation practices, and high efficacy up to 3.1 umol/J.


HIGH-QUALITY MATERIALS REFINED TECHNOLOGY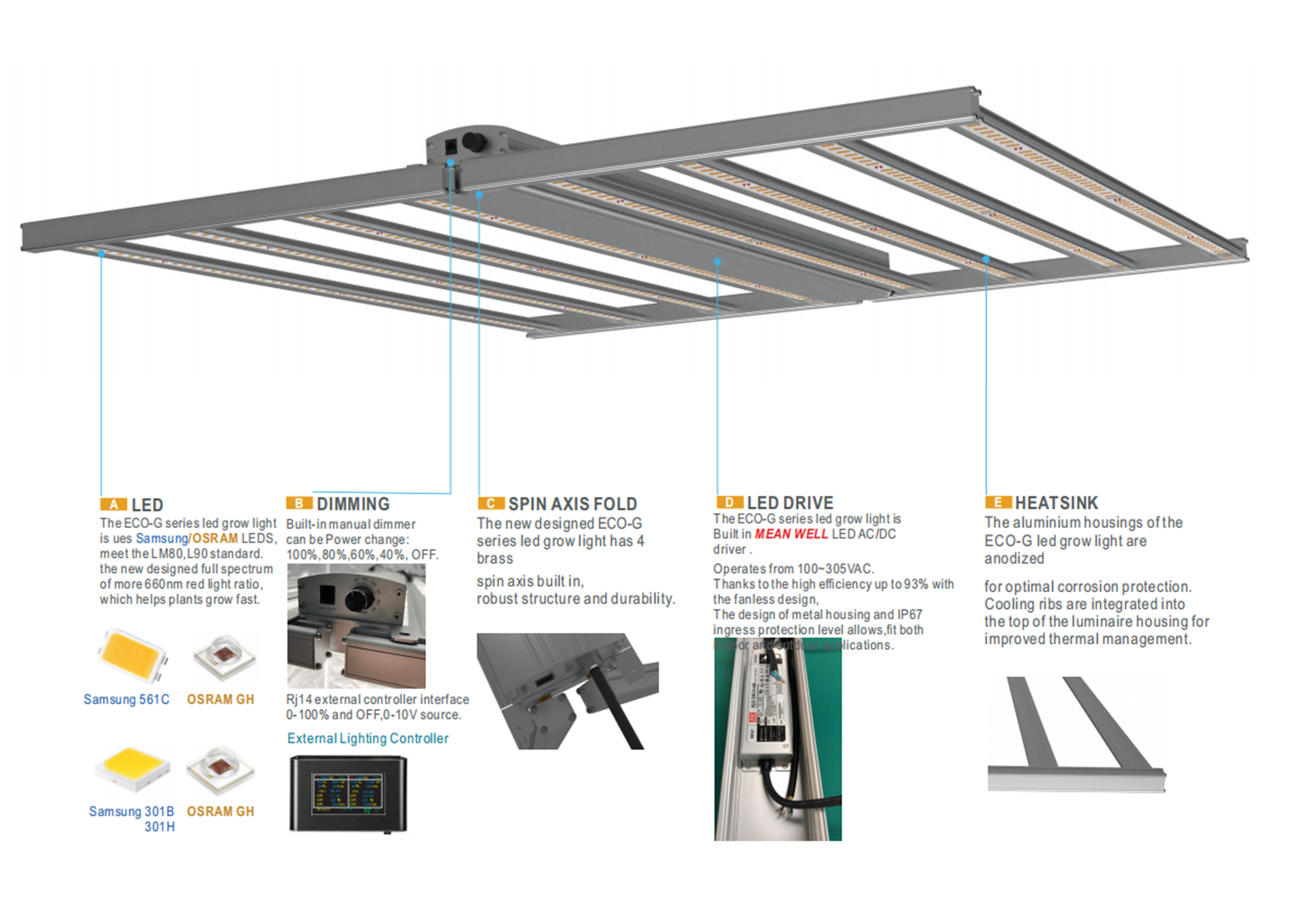 MULTI-AXIS FOLDING REFINED TECHNOLOGY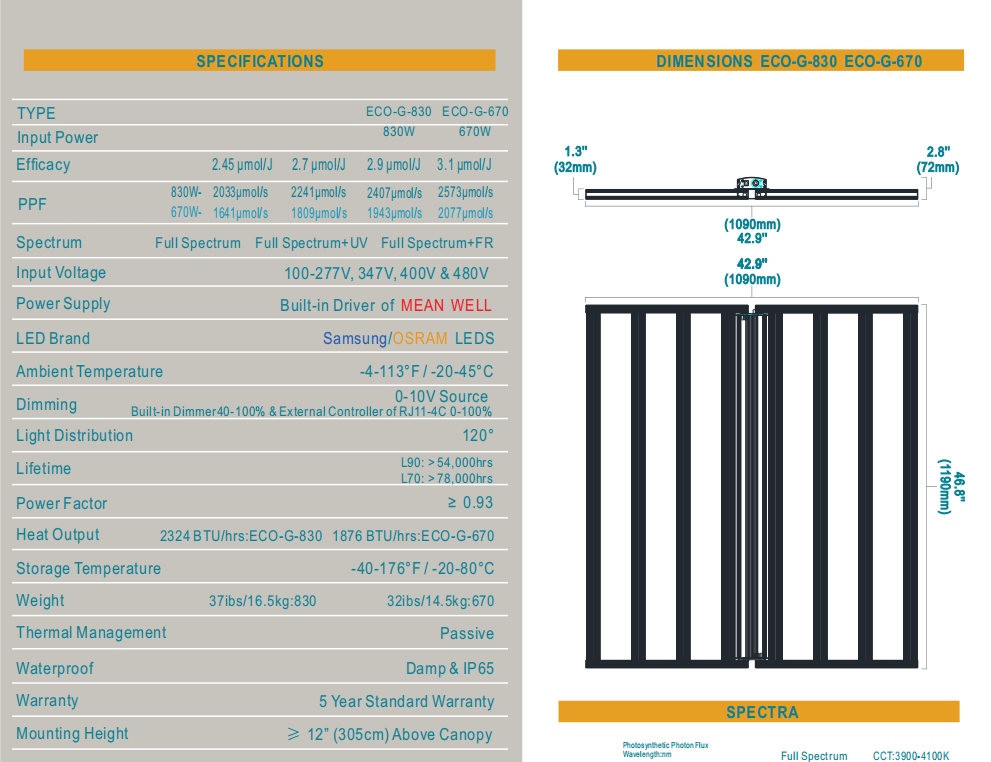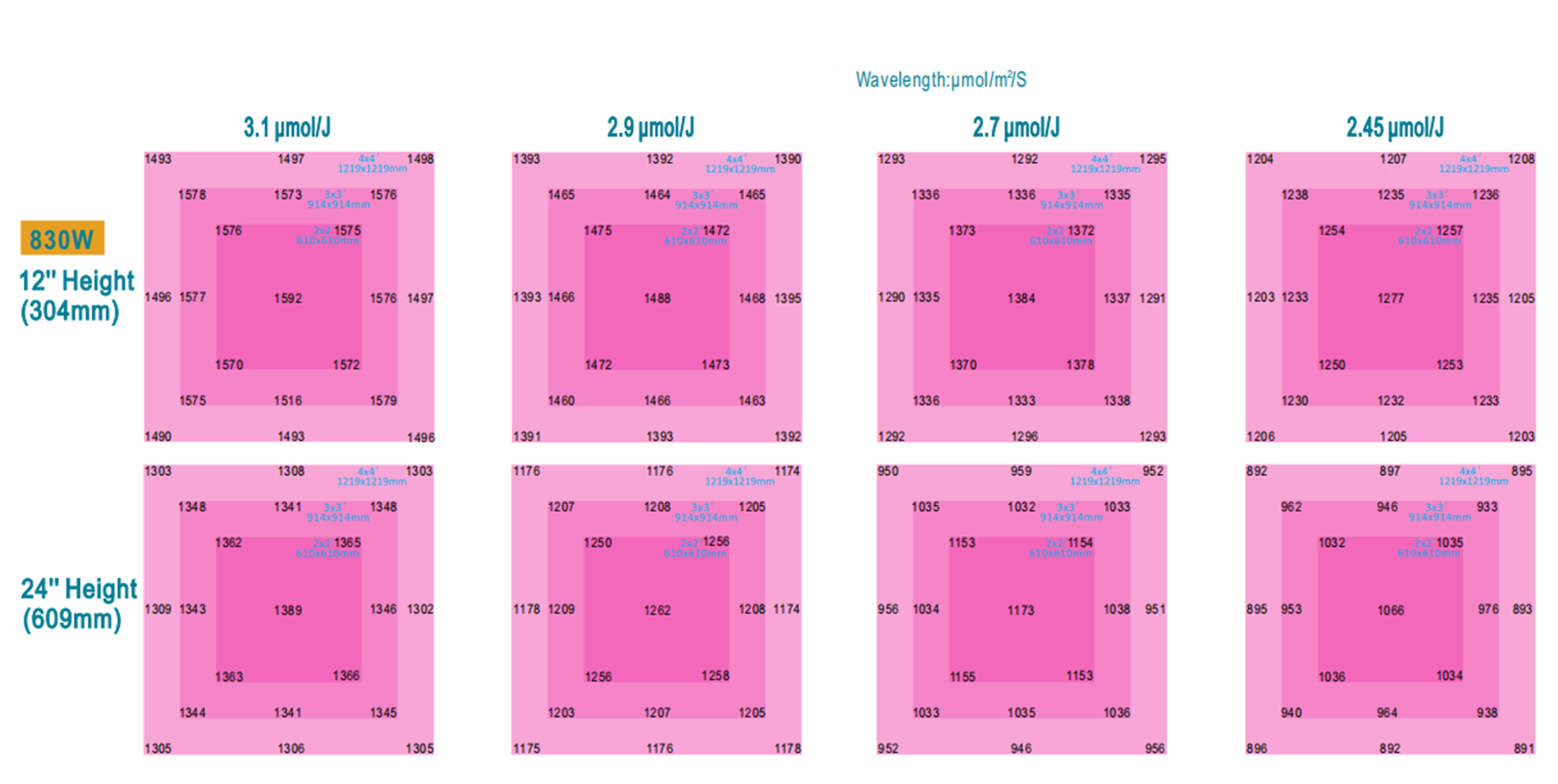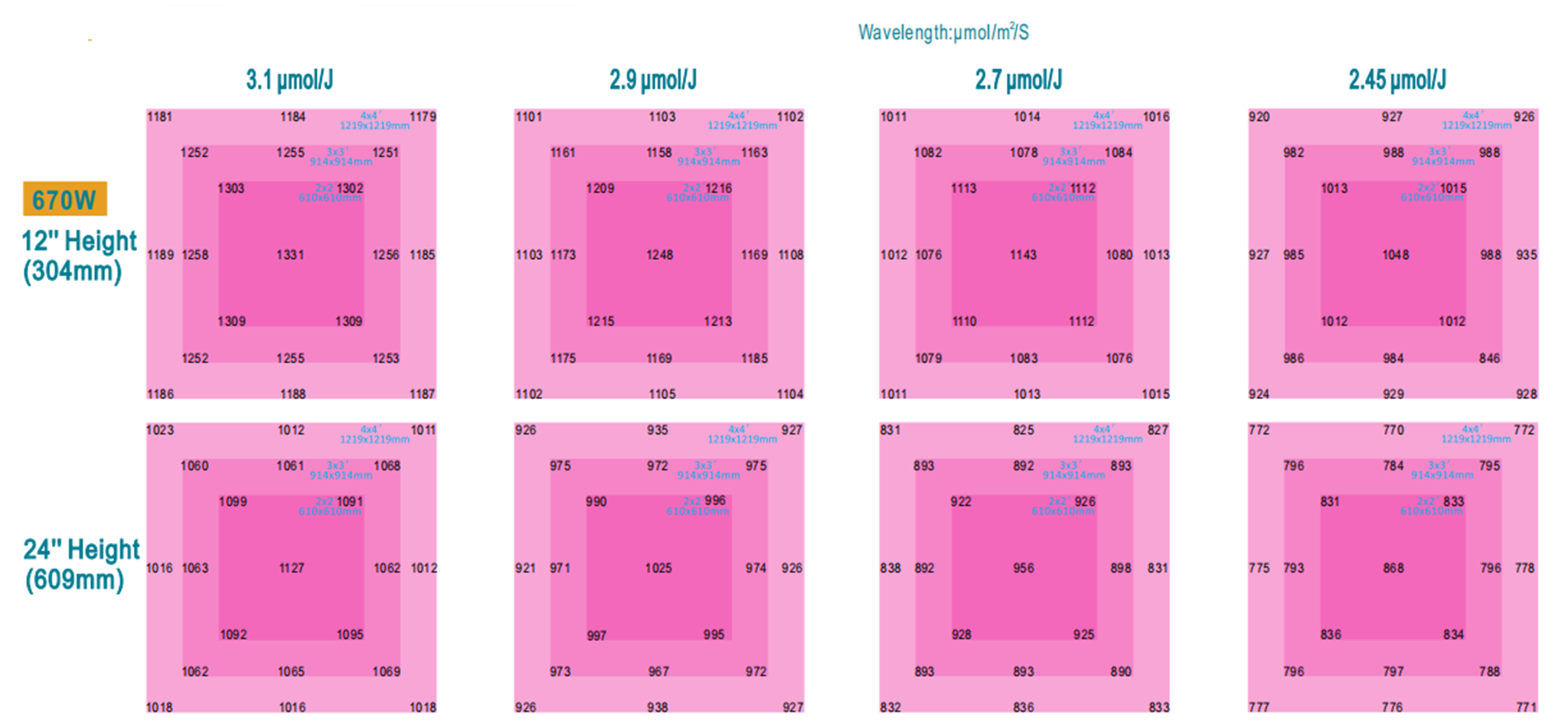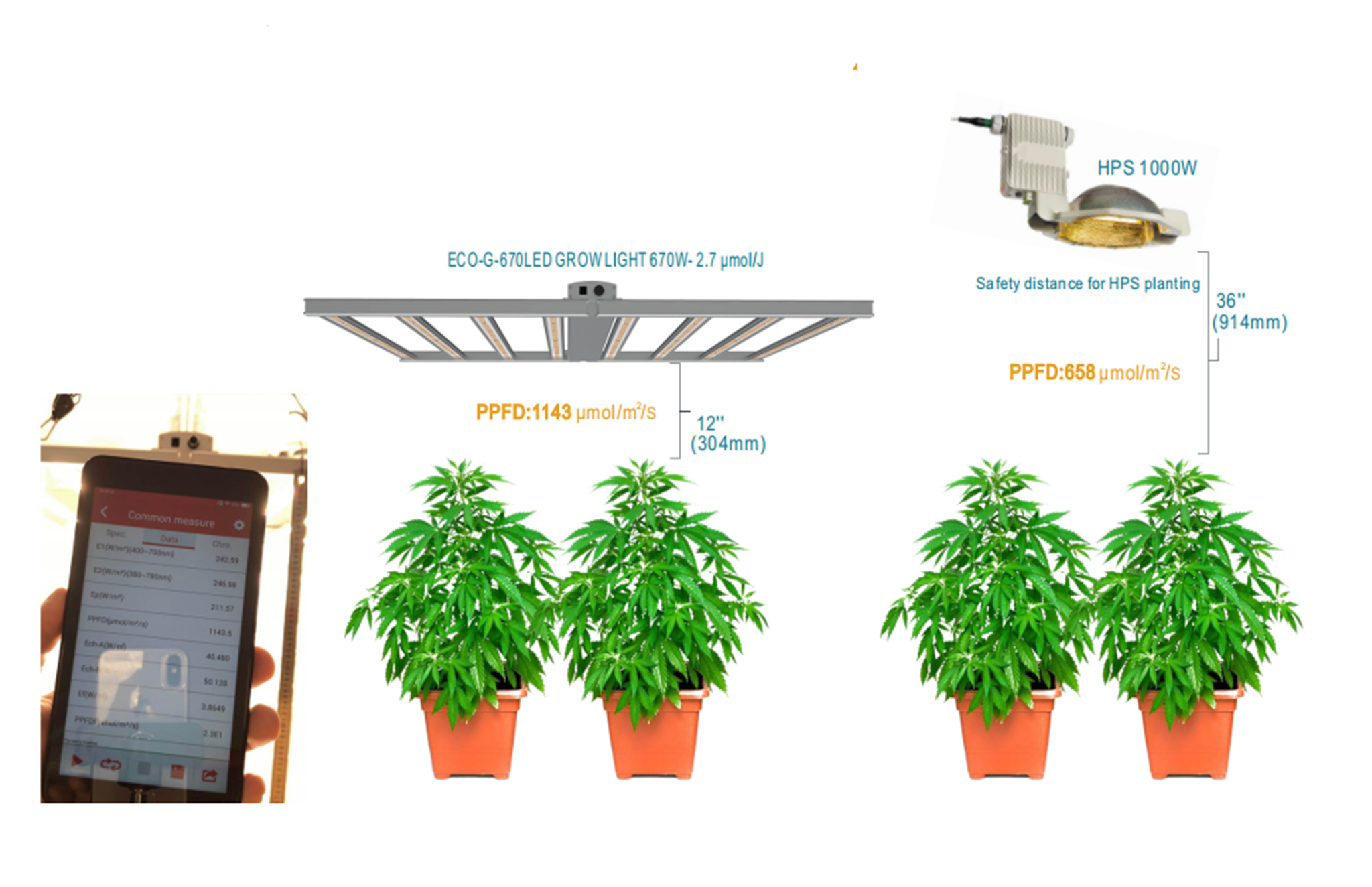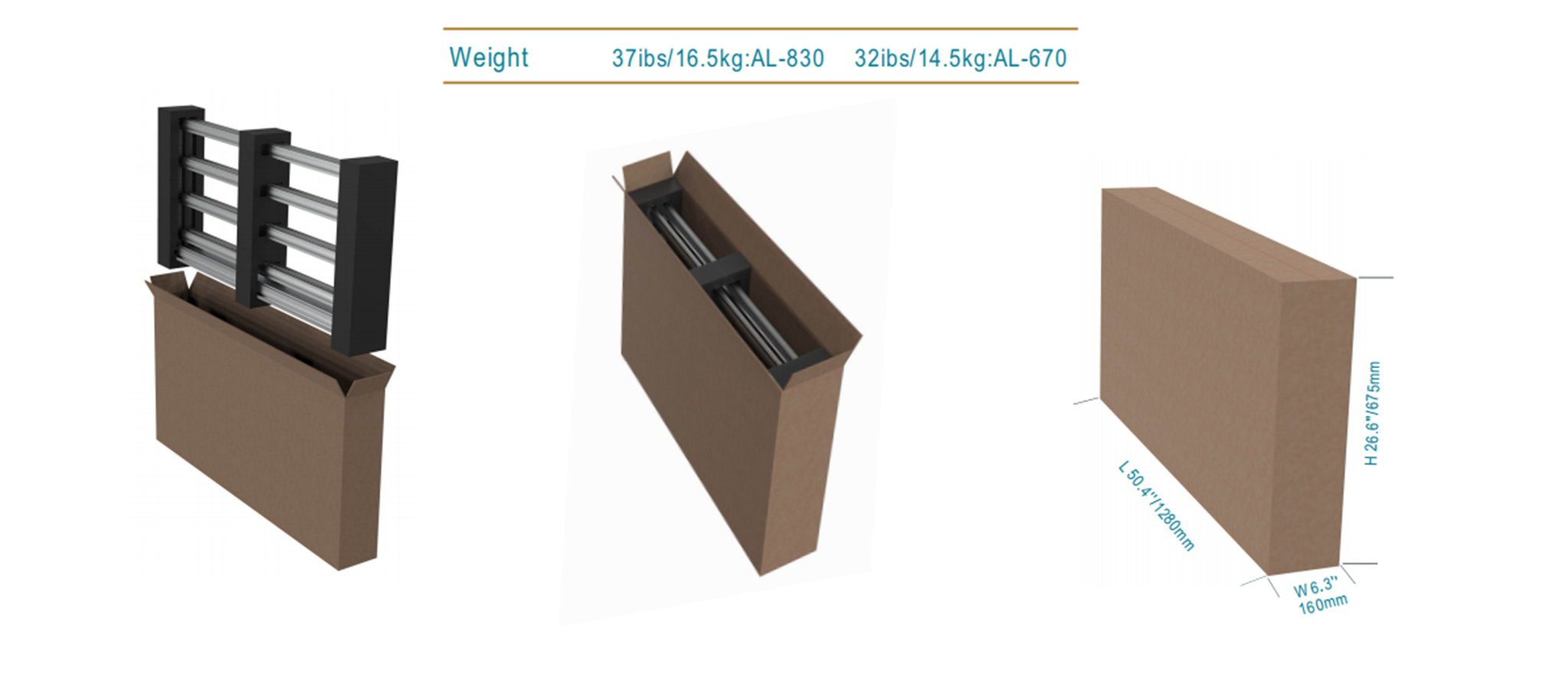 1. Risk of fire or electric shock, please turn off the power before installing.
2. Always use the product within its stated Safe Working Load.
3. Do not use for lifting, such as in a crane or pulley situation, or for hanging services exhibiting movement or dynamic behavior. Designed for hanging statically positioned services only.
4.Do not walk or stand on the product installation.
5. Always use manufacturer supplied and specified cable. Never use on coated cable or other cables.
6. Do not apply oil or any other lubricant to the fastener or any other part of the cable assembly.