Description


ECO Farm MB3 PRO 760W foldable LED plant grow hydroponic lights with Samsung 301B chips changeable spectrum light strips use superior quality white chips (Samsung 301B) and Red chips (Osram) on each bar, this high quality LED light is able to support your plants' photosynthesis in an optimal, efficient way. Suitable for every grow stage of plants.
The fixture can fold up to 180 degrees, making it compact and easy to install; It won't take up much space, thus keeping your storage room tidy.
With dimming options, this LED grow light can satisfy a range of needs; Moreover, this fixture is compatible with a master controller, so you can adjust this LED light to accurate parameters in a convenient, quick way.
This light offers great help for all stages of plant growth; It offers more than enough warm white light, which boosts plants' blooms, making flowers bigger and more vivid; Blue light promotes plants' germination, and red light leads to higher yields when combined with blue light.
ECO Farm MB3 PRO version 760W foldable grow light could offer 2128 μmol/s output, providing a great amount of Efficacy 2.8 μmol/J. High efficiency, long lifetime, save energy.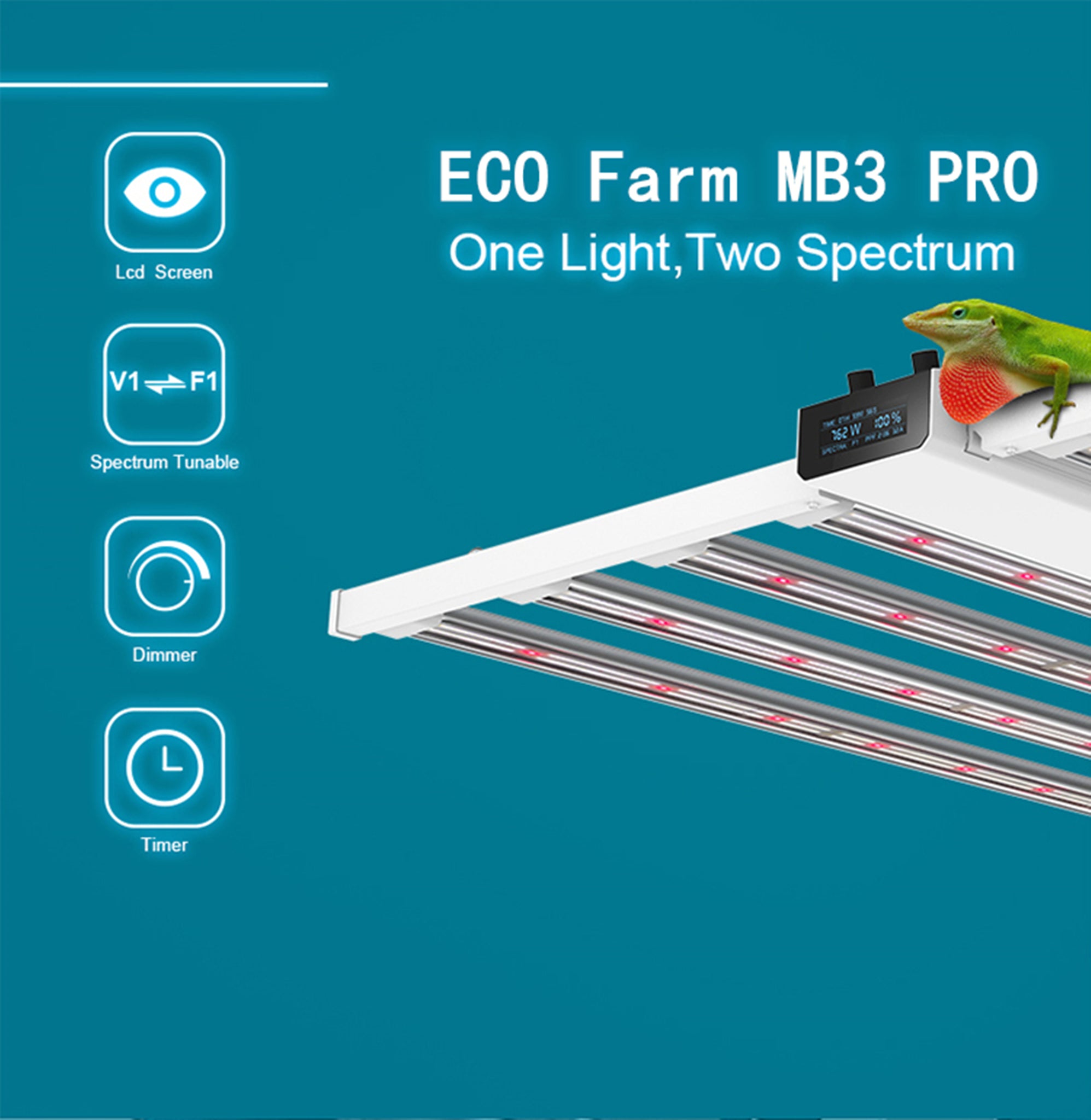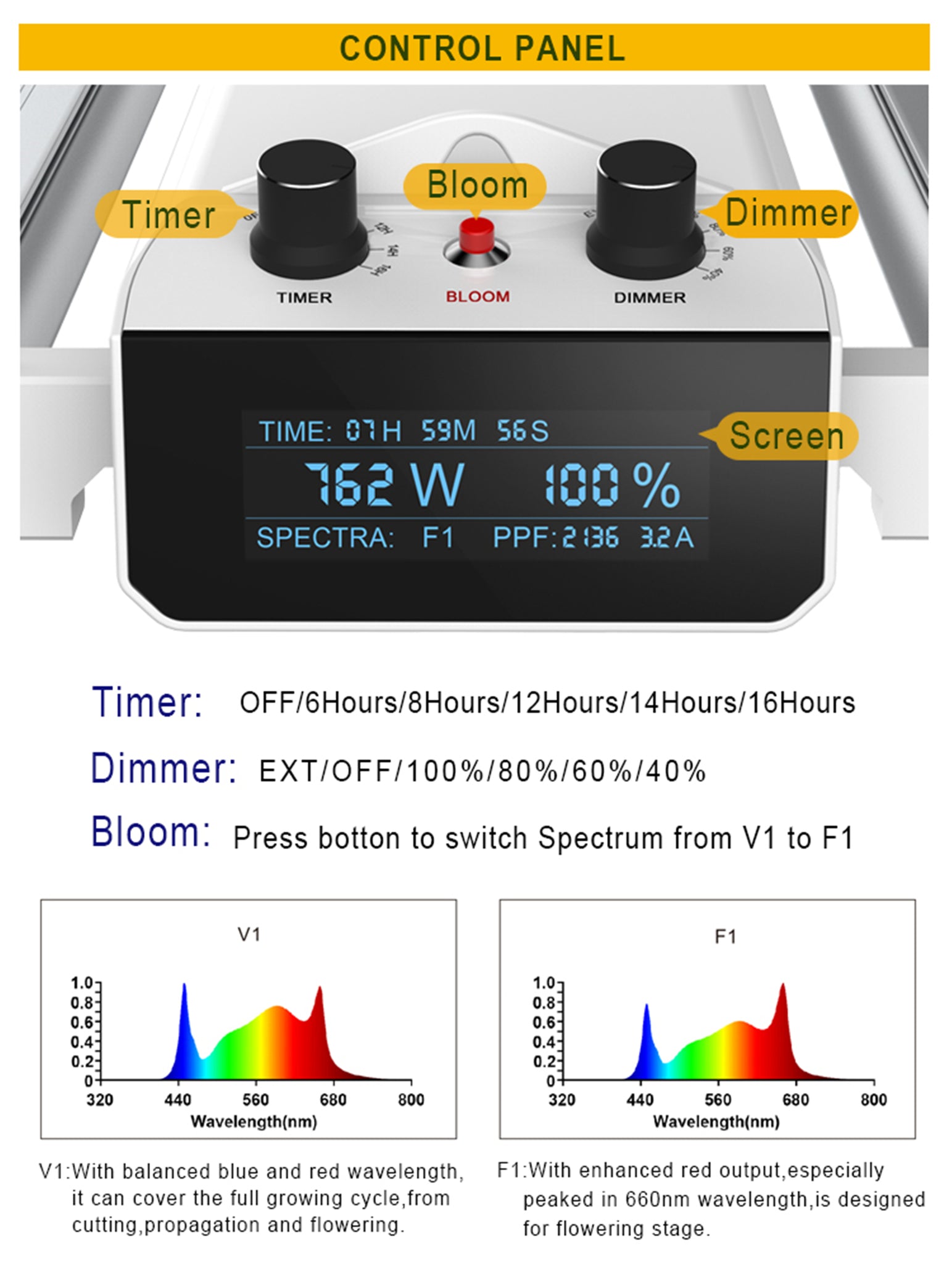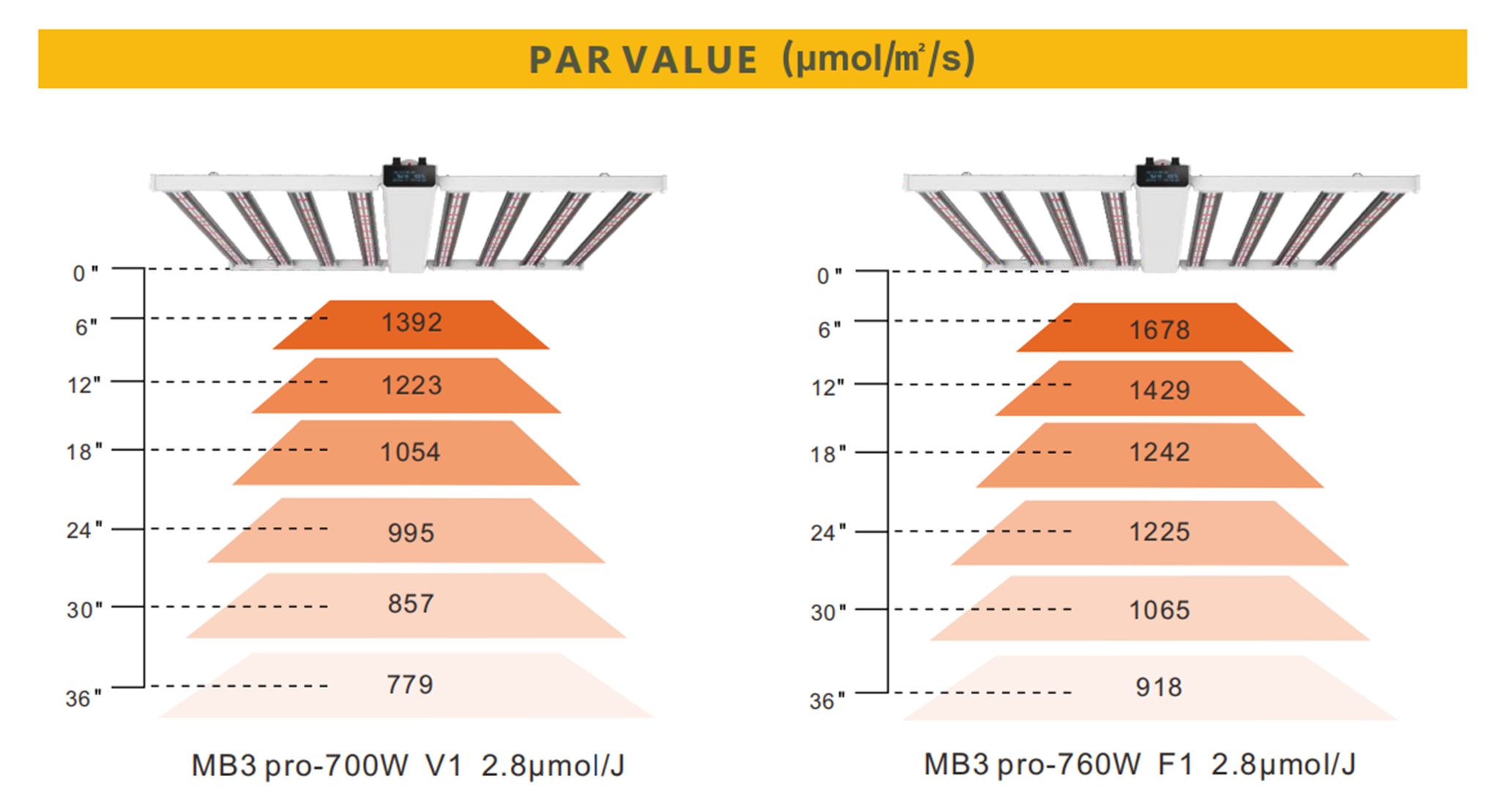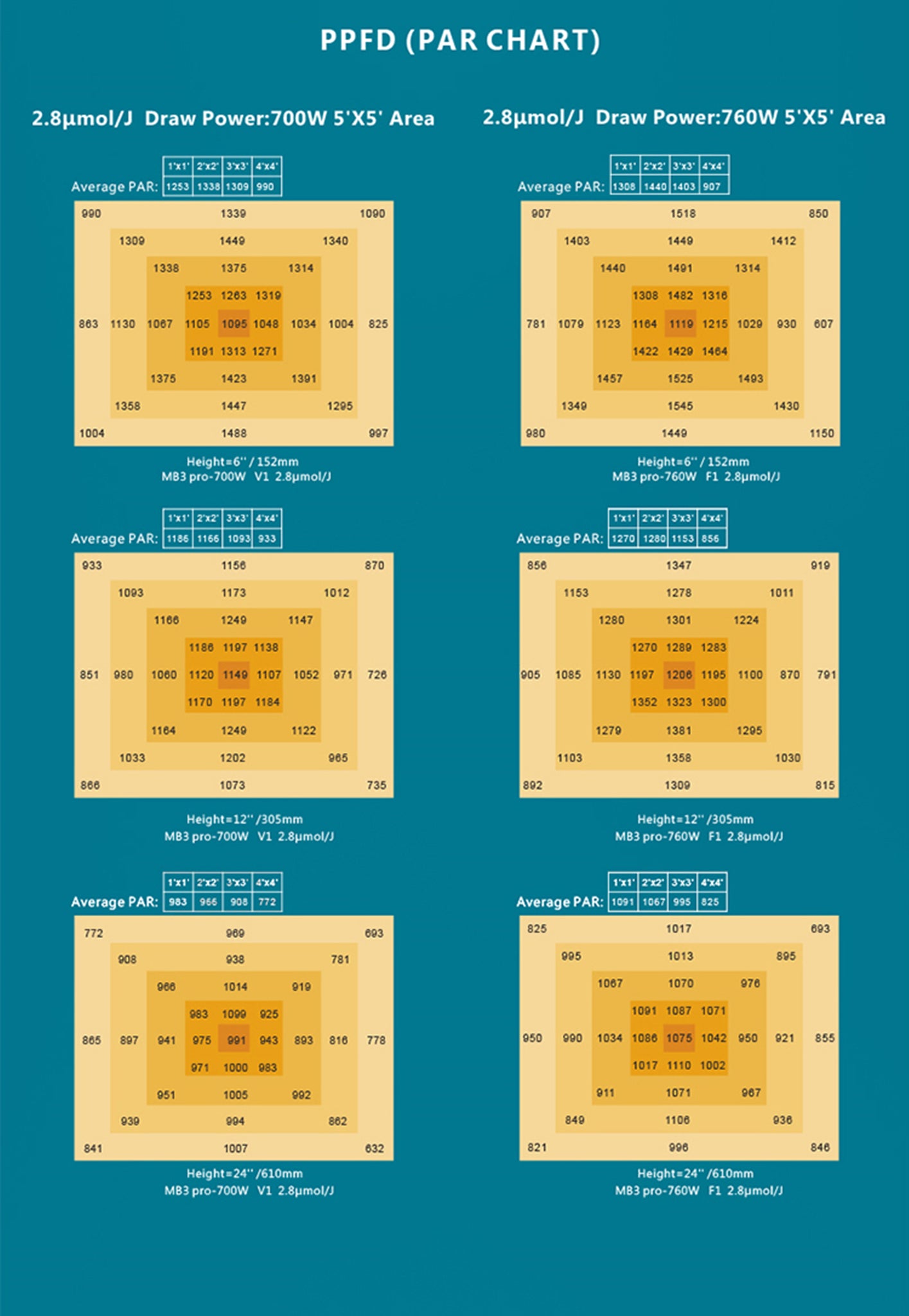 | | |
| --- | --- |
| Model | MB3 PRO 760W |
| LED | 2880 301B + 80 Osram 660nm |
| PPF | 1960-2128μmol/s |
| Wattage | V1 spectrum:700W / F1 spectrum:760W |
| Weight | 30.73lbs/13.94kg |
| Light Source |  White Chip& red chip |
| Efficacy | 2.6~2.8 μmol/J |
| AC Input Voltage | 120-277V AC,347-480V AC,50/60Hz |
| Thermal Management | Passive Cooling |
| Material | Aluminum |
| Fixture Dimension | 1199mm*1158mm / 47.2"*45.6" |
| Max.Ambient Temperature | 95°F / 35°C |
| Dimming | 0-10V Dimmable |
| Mounting Height | ≥ 6" (15.2cm) Above Canopy |
| Out Packing | 127*20*66.5cm |
| Packing Weight | 17.8kg |