Description


ECO Farm TOP series 650W/800W LED grow light offers a wide range of LED selections with different spectrums and provides simulation tool to integrate them together. Optimum spectrum for specific crops can be designed considering different photosynthetic pigments and photoreceptors.
ECO Farm TOP series grow light has been developed by indoor growers many years of careful experimentation and testing.  Scientifically engineered to deliver the highest level of PAR output and balanced coverage in the LED grow the market.
High efficacy LEDs and continue to develop more innovate technologies. We customized TOP series light spectrum to optimize plant growth and increase yields while consuming less energy and reducing operating costs compared with traditional horticulture technologies.
High quality offers high light intensity.

Light efficiency was the same as FLUENCE VYPR light bar.

Heat sink fin design. Anodizing back finish for heat dissipation
Samsung 281B/301B chips realize high luminous efficacy & low optical decay 
Slim vertical profile conserves precious vertical real estate
Uniformity and intensity can be fine-tuned by adjusting the built-in dimming knob. 
IP65 design could use for a damp place such as greenhouse
Five-year standard warranty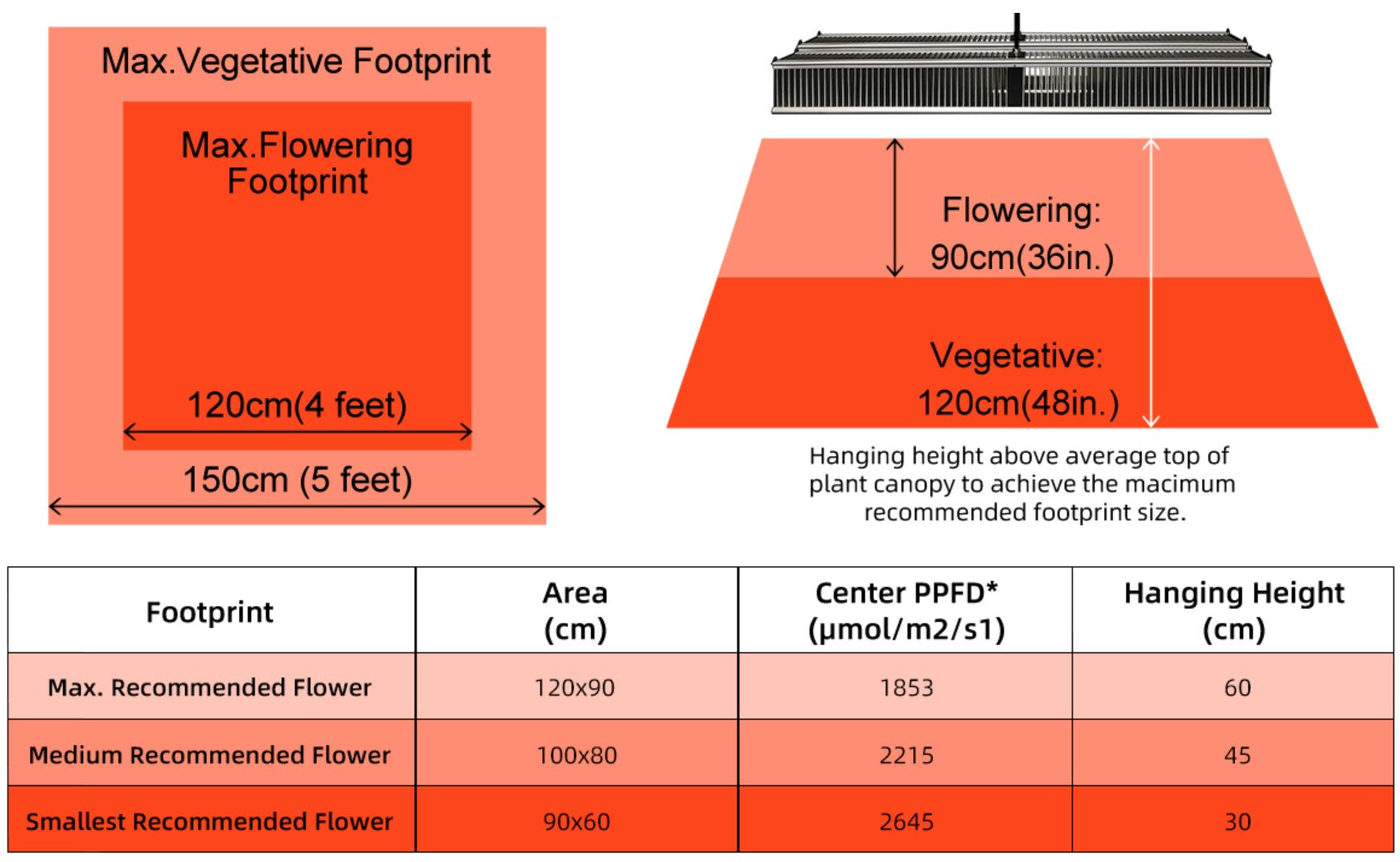 650W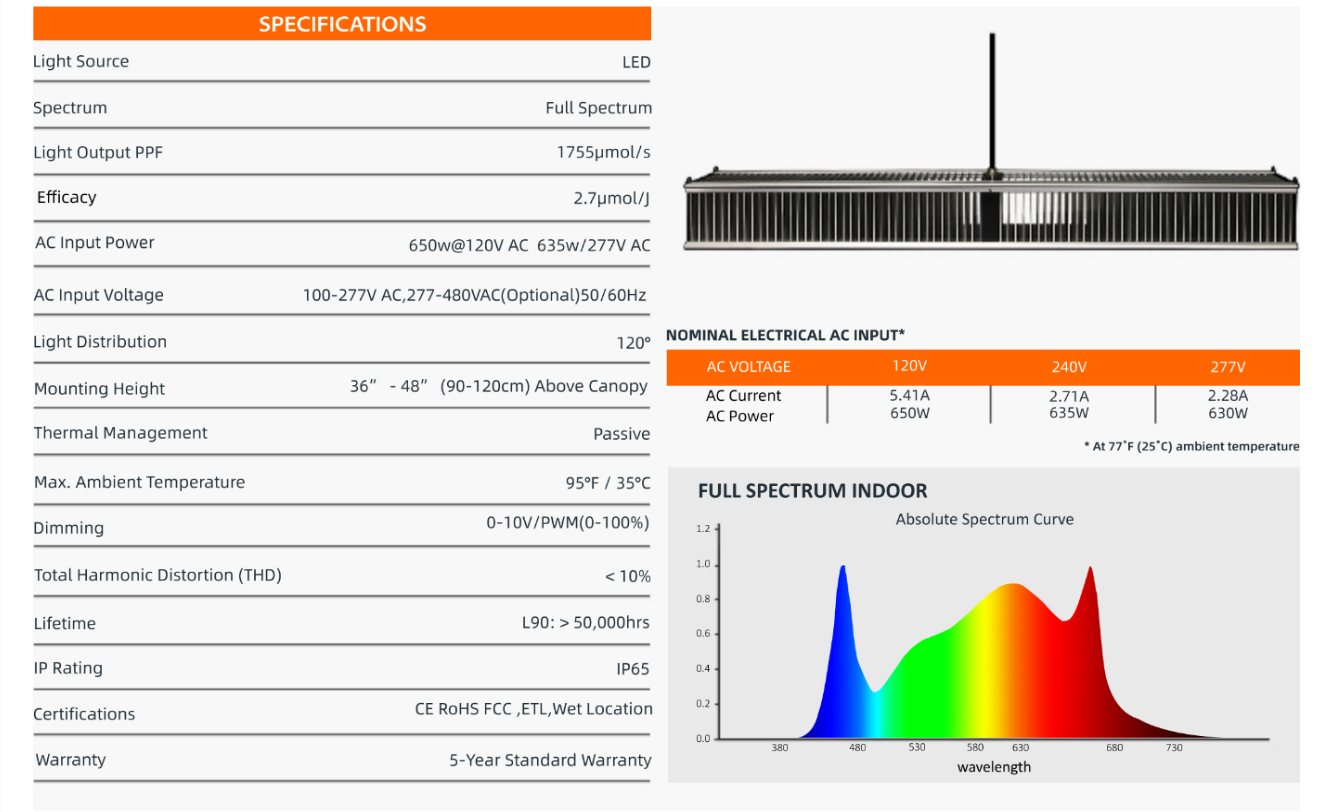 800W